Tropical Storm Barry forms in the Gulf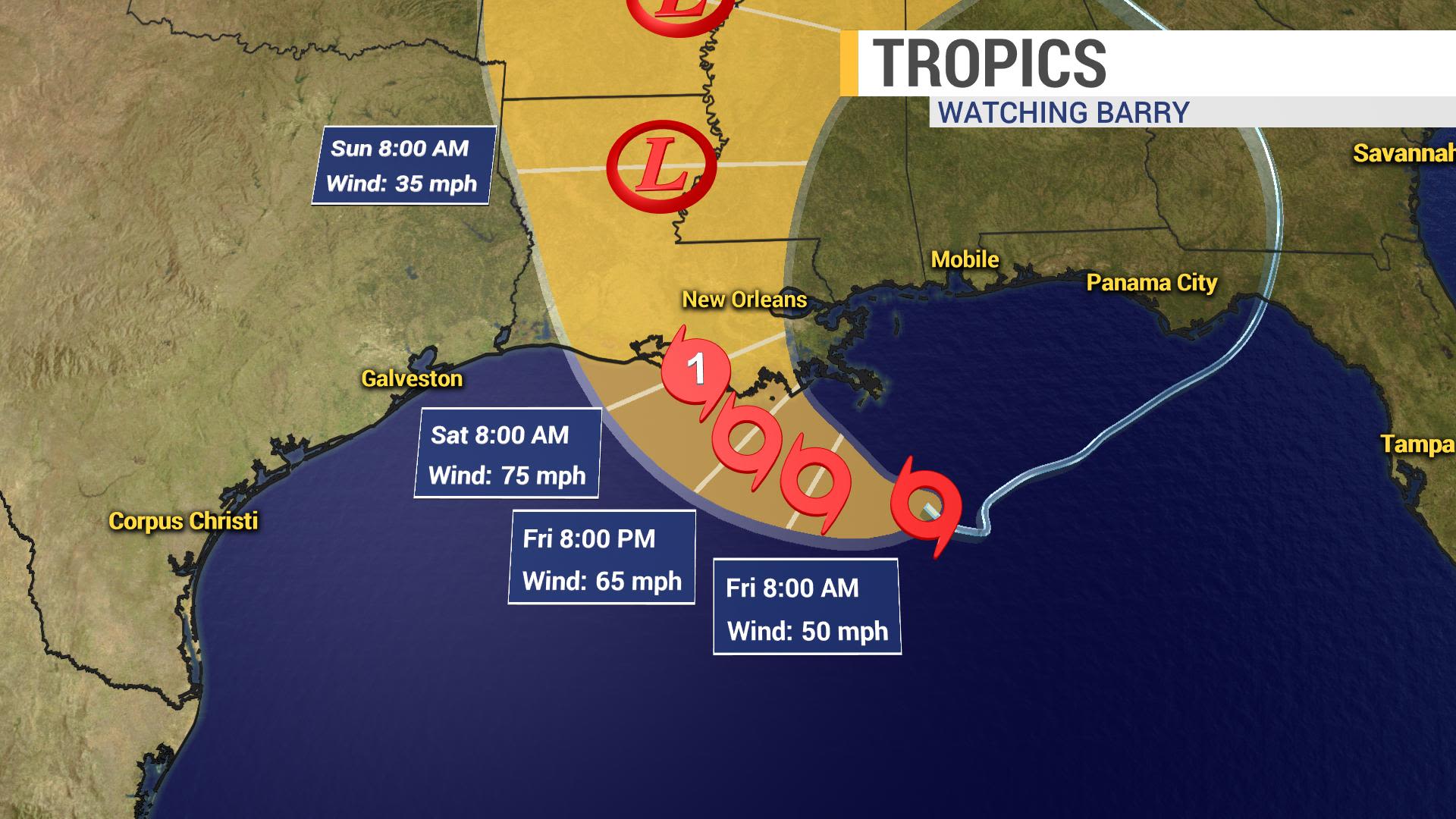 NEW ORLEANS (AP) - Tropical Storm Barry has formed in the Gulf of Mexico and forecasters say it could become a hurricane as it threatens Louisiana's coast.
The U.S. National Hurricane Center says the storm's maximum sustained winds Thursday morning are near 40 mph (64 kph) with additional strengthening expected during the next day or two.
A tropical storm warning is now in effect for the Louisiana coast from the mouth of the Pearl River to Morgan City.
Plaquemines (PLAK-uh-minz) Parish spokeswoman Jade Duplessis says about 8,000 to 10,000 parish residents are under a mandatory evacuation order as a potential tropical storm brews in the Gulf of Mexico and half of them may need help.
All of the parish's east bank and part of its west bank are under mandatory evacuation orders.
The parish government has set up pickup points on both sides of the Mississippi River. From there, school buses will take people to a registration point and then to evacuation centers.
Duplessis says cats and dogs will be taken in separate vehicles and if owners don't have their own travel crates, the parish will provide them.
The evacuation order took effect at 6 a.m. Thursday. Duplessis says officials hope everyone is out by Friday afternoon.
Stay with News 12 for the latest weather information.