Woman says medical records used to mop up feces, urine at Highway Dept. bathroom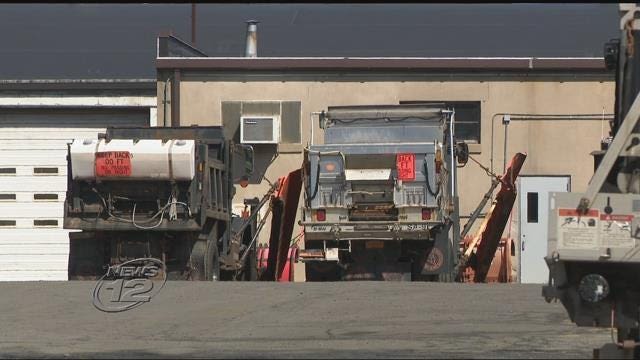 A Rockland woman says her medical records in a malpractice lawsuit were used to clean up sewage and were found on the floor of a county building bathroom.
Cat Marino, from Bardonia, says poster-sized versions of her medical records were used to mop up feces and urine in a men's bathroom at the Highway Department in New City last week.
She says the documents were used in a medical malpractice lawsuit four months ago that was tried at the Rockland County Courthouse next door.
Marino says a DPW worker who knows her saw her name on the poster boards and reached out.
"I've never felt so violated in my life. My story is mine for me to tell," says Marino.
Rockland County Executive Ed Day also saw the video and had his office step in to help Marino recover her records.
"Our county employees tried to right a wrong," he said.
A representative for the Rockland County Courthouse says it's the responsibility of attorneys to dispose of records.
They say in this case, Marino's documents were picked up by her former physician's attorney but improperly disposed of.  They say it was labeled "trash" in a courthouse dumpster and later unknowingly used as recycled material by county workers.
Marino has now filed a HIPAA complaint, but county officials say despite the sensitive nature of the documents, they are technically considered public information once used in a civil lawsuit.
News 12 did try to reach out to the attorney who is believed to have disposed of the documents, as well as the U.S. Department of Health and Human Services, but has not heard back.