Turn To Tara: Boys say unsafe crosswalk is tragedy waiting to happen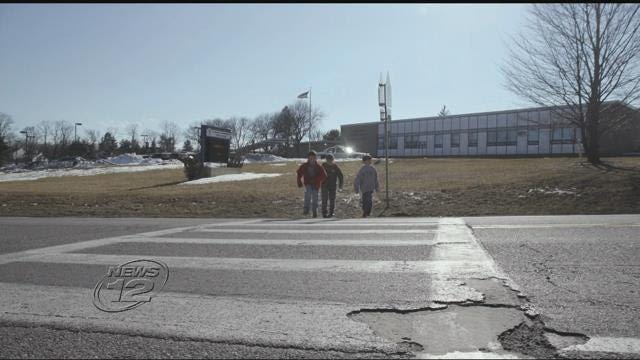 A group of young boys from Westchester Turned To Tara for help with a school crosswalk that they say is a tragedy waiting to happen.
News 12's investigative unit receives hundreds of emails a month, but this was the first time they ever heard from an 11-year-old boy.
Trent Patane, his two brothers and their friends reached out to News 12, saying that their daily walk home from Lakeland-Copper Beech Middle School in Yorktown Heights is a test of courage.
"Your life is just at risk when you are crossing the street," says Patane.
News 12 drove to the crosswalk on Route 132 to check out the situation. There were cars speeding by, overgrown shrubbery, no curbs, no sidewalks, no blinking lights and not a crossing guard in sight.
"I almost got hit twice because I was walking, and all of a sudden, the car stopped. And then it just kept going and no one was there to help us. It gets pretty scary and dangerous," says Vincent Savastano, a sixth-grade student.
The boys say there is an easy fix. They want strobe lights installed to alert drivers when they are crossing, as well as a crossing guard.
Route 132 is a state-owned roadway, so News 12 reached out to Sen. Peter Harckham to see what could be done. His office said the issue is on their radar, and that budget constraints are the reason crossing guards have not been hired. They also said they will be scheduling a site visit to the crosswalk.
The school's principal admitted that crossing is unsafe for students, and said until the state takes action, parents should think twice about allowing their children to walk home from school and to use the bus instead.