Truck hits overpass in Yonkers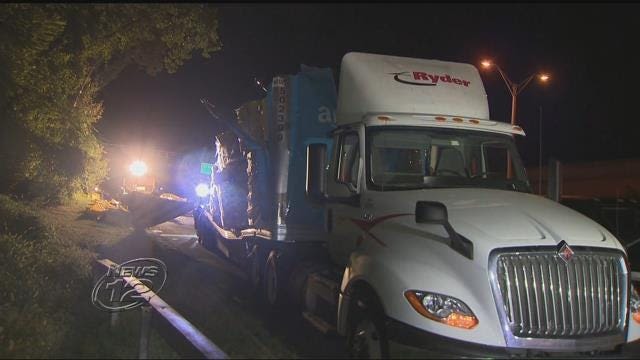 A tractor-trailer driving illegally on the Bronx River Parkway slammed into an overpass in Yonkers overnight.
Police say the crash happened around 2:30 a.m. today on the southbound parkway in between exits 11E and 11W.
The top of the Amazon truck was sheared off, leaving cardboard boxes and debris along the parkway, shutting down two of the three lanes for most of the morning commute.
No injuries have been reported. 
It is unknown yet why the truck was on the parkway. Trucks are banned from all Westchester parkways.