The most-viewed stories on News 12 Hudson Valley and New 12 Westschester in 2022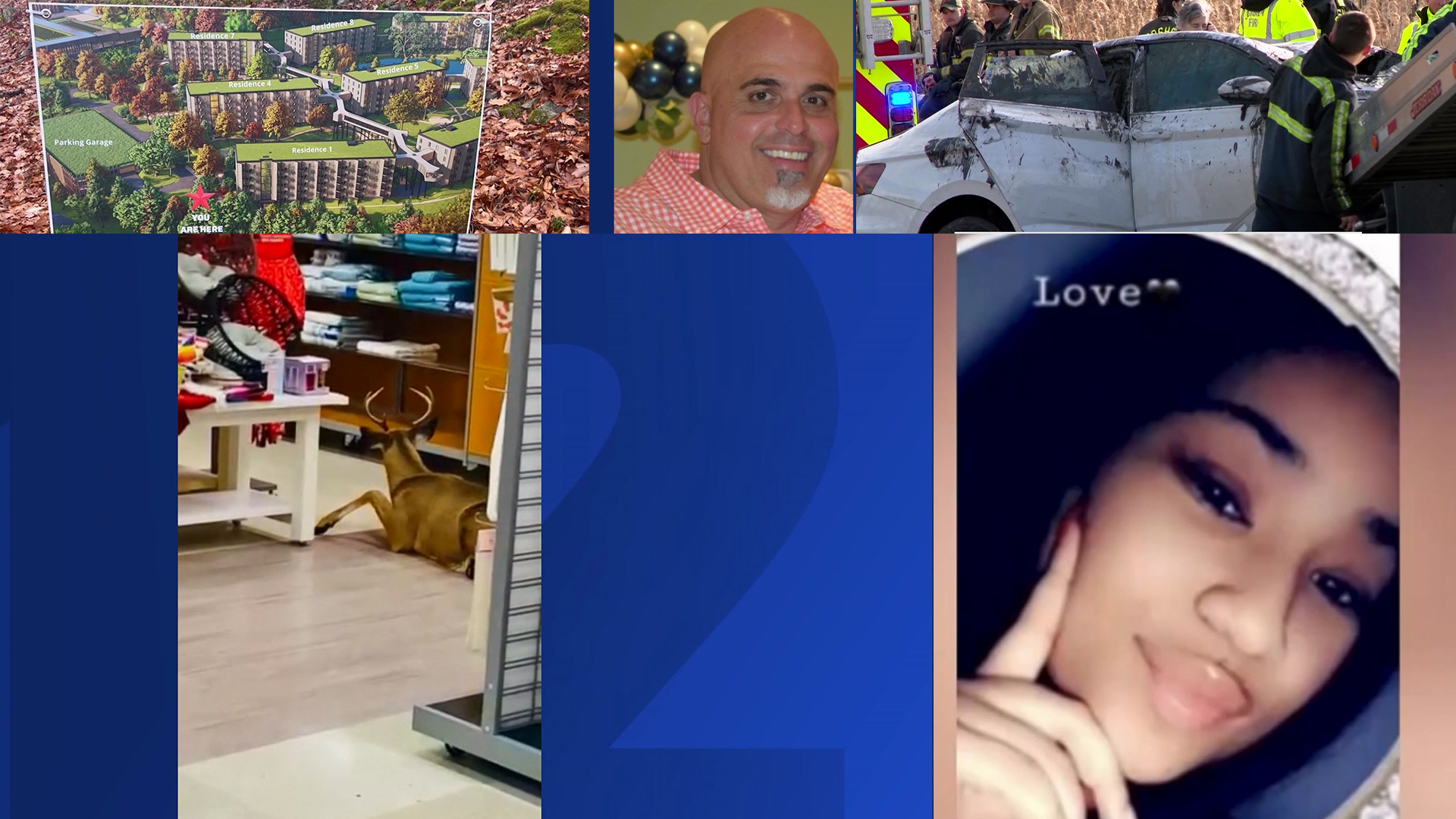 In a year of several noteworthy stories, some stories stood out more than others in the Hudson Valley and Westchester County.
Some stories on the minds of viewers included a deer inside a TJ Maxx store, the sudden death of a beloved pizzeria owner, and a tour of the Jehovah's Witnesses property where production studios are planned.
Below are the Top 5 most viewed stories on News12.com for 2022 from News 12 Westchester.
5 - Parents outraged by 'vulgar' sex education lesson in Croton-Harmon HS (June 14) 
A
lesson on sex education
at Croton-Harmon High School was called vulgar and inappropriate by some parents back in June.
The controversary arose after a photo taken by a student in a health class for ninth and tenth graders began circulating among parents in the district. The photo showed a white board with a list of sex acts, some of which are expletives.
4 - Kirk Cameron requests to read controversial children's book at Scarsdale library (Dec. 28) 
Cameron, the author of "As You Grow" and his publisher – Brave Publishing – had requested to rent a room to hold a story hour at Scarsdale Public Library on Dec. 30. This is not the first time his events have faced pushback.
3 - Eastchester father, owner of pizzerias suddenly dies at 52 (Dec. 27)
2 - Caught on video: Deer struggles inside Yonkers TJ Maxx store (Dec. 23) 
David Eisele says he was at the store in Ridge Hill to grab some stocking stuffers when he captured the moments a deer strolled in and then slipped around the glossy tile floors.
1 - Galleria at White Plains to close next March (Dec. 21) 
It comes one month after they announced they plan to redevelop the site into mixed-use commercial and residential space.
Below are the Top 5 most viewed stories on News12.com for 2022 from News 12 Hudson Valley.
5 - Newburgh woman calls on police to make an arrest after daughter allegedly drugged, left to die (June 30)
Myla Williams, 22, died on Oct. 23, 2020. She was allegedly with three men who gave her drugs inside their apartment on South William Street. Williams says her daughter
called for help in the middle of the night
from inside the men's apartment but hung up before she could say where she was.
4 - Undercover narcotics bust nabs nearly 40 alleged drug dealers, including Hudson Valley teacher (Sept. 28) 
They say 16 search warrants were executed, and six people are facing drugs sales charges and 30 are facing conspiracy charges.
3 - News 12 tours Jehovah's Witnesses 249-acre property where massive production studios are planned (Dec. 6) 
Jehovah's Witnesses world headquarters is doubling its size. Jehovah's Witnesses gave News 12
a tour of the 249-acre wooded property
in Sloatsburg to show where they are planning to build their massive production studios.
2 - NYPD: Rockland County doctor found dead in NYC park with throat slashed (Dec. 24) 
1 - Nonprofit: Body of missing woman found in car that was submerged in Orange County pond (Dec. 8)
Editor's note: Top News 12 Westchester and News 12 Hudson Valley stories as of 12/30/22. Weather forecast and category pages were excluded from results to solely focus on story content.