Pure panic: Community members recall false alarm at Bronxville hospital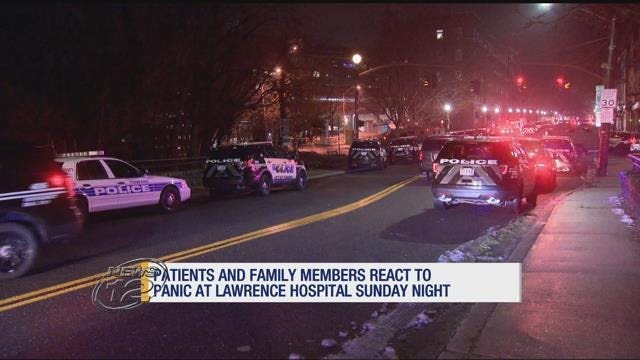 Reports of an active shooter at New York Presbyterian-Lawrence Hospital in Bronxville turned out to be a false alarm Sunday, but some say the emotional scars linger.
Thousands of patients were told to stay in their rooms and streets were blocked off when police heard reports of a man with a gun inside Sunday evening.
Thomas McCann's wife was on the third floor Sunday night when the hospital went into Code Silver after two patients called 911 reportedly saying they saw a man with a loaded shotgun walking toward the sixth-floor elevator.
"Next time I called my wife back, she said what she called the SWAT team with big guns came into the room," he said. "My younger daughter lives in Pleasantville, she wanted to drive right down and run in here, and I told her it would be the worst thing in the world."
Police found no evidence of any active shooter or shooting, but for those forced to pray for their loved ones and those living nearby, it was nothing short of pure panic.
Mimi Calderon, of Bronxville, says the situation was scary as police were everywhere and they were closing off the streets.
NewYork-Presbyterian Lawrence Hospital says all is back to normal. The hospital also thanked its "amazing and dedicated staff and law enforcement who responded so quickly."