Police: 4-year-old boy fatally struck by ice cream truck in Sullivan County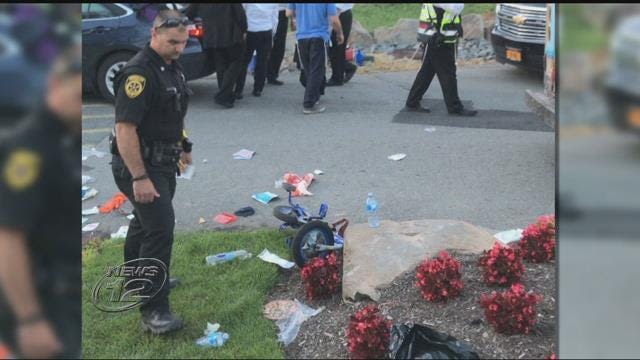 Police say a 4-year-old boy from New Jersey was struck and killed by an ice cream truck Thursday night.
The incident happened around 7:30 p.m. at the Birchwood Estates in the Sackett Lake area.
Authorities say the child, Shmuel Gelis, of Toms River, was riding his bike in an intersection when he was struck. He was taken to Catskill Regional Medical Center, where he was pronounced dead.
"He fell off the bicycle and the truck didn't see him, so he backed up," a neighbor says.
The ice cream truck was serving children in the area.
"It was crazy, everyone was running all over the place," says Philip Jones, of Thompson. "There was like 50 cop cars. I couldn't just bear to see something like that, it's just sad."
Police say the ice cream truck driver stayed on the scene.
They say they are continuing to investigate the incident.