New Rochelle students bring home chess title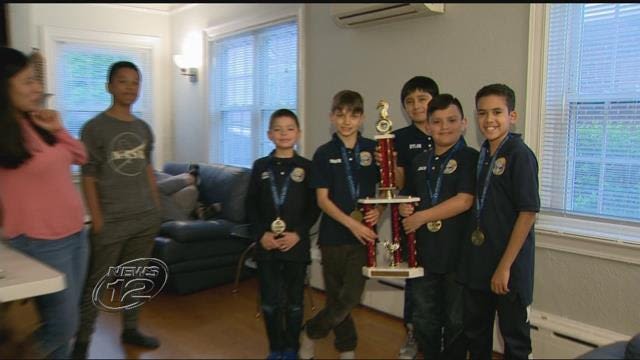 Some New Rochelle student strategists have been honored as champions in chess.
Students from Columbus Elementary School won their division's title in the K-6 Under 1000 section at the U.S. Chess National Elementary School Championship in Nashville, Tennessee.
Nearly 2,300 students played in the championship.  Columbus Elementary defeated 200 players in their section. 
The third-, fourth- and fifth-graders are members of the school's chess club, where they learn about strategizing, teamwork and success.
"I was really happy when I heard about it because I never knew it was the first time in a long time we ever got first place," says chess champion Constantine Zelatis.
Students in the group say the critical thinking skills they use in chess help them in their lives.