'I did see it coming': Mount Vernon police commissioner fired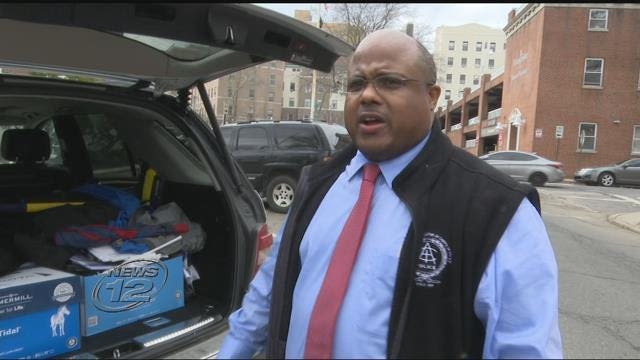 Mount Vernon's police commissioner was suddenly fired Friday, and he says the reason why "speaks for itself."
Shawn Harris served as police commissioner for the city for just 14 months. He provided News 12 with a copy of his termination letter from Mayor Richard Thomas, which asked him to return all city property before departing.
"I serve at the pleasure of the mayor. So I guess the mayor feels it's no longer pleasurable of me to serve," says Harris. "The mayor feels he wants to go in a different direction, and I'm not part of that direction."
Just a month ago, Harris fired his own deputy police commissioner, Joe Spiezio, who reportedly had a close relationship with the mayor. Spiezio was let go after he was ticketed in New Rochelle for driving on a suspended, out-of-state license. Police say they pulled him over after watching him use lights and sirens to avoid traffic in a city-owned car.
When asked if he felt like the move was retaliation for firing Spiezio, Harris said, "You know what? It speaks for itself ... I did see it coming. Because I know who I'm dealing with."
Thomas released a statement saying the decision to fire Harris was made earlier this week, but couldn't get in touch with him until Friday. When asked for a reason for the firing, the mayor's office said "they decided to have a different vision."