Dangerous heat wave continues to grip Hudson Valley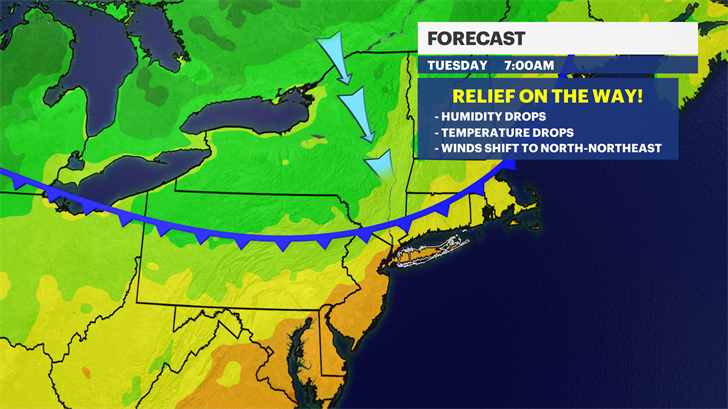 Dangerously hot weather continued Tuesdsay as temperatures once again reached 90 degrees across the Hudson Valley.
The heat wave is expected to technically break on Wednesday, but it will remain hot with highs in the upper 80s.  There will be a chance of a late-day thunderstorm.
A stretch of mostly sunny weather with temperatures in the high 80s will continue into next week.
Stay with News 12 for the latest weather information.