Hastings HS looks outside of their district for production of 'Hairspray'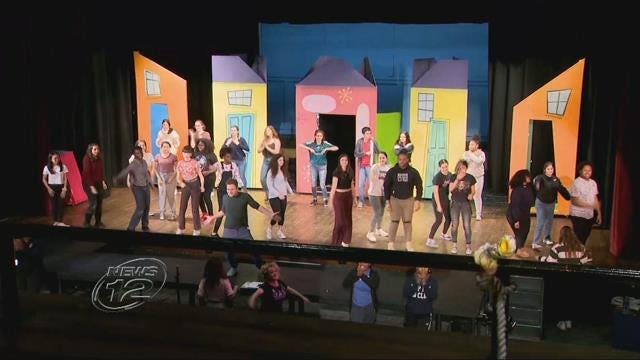 The beat could not be stopped Friday night at Hastings High School for the theater department's production of "Hairspray."
In order to put on the musical, a diverse group was needed for the story about integration in the 1960s. But Hastings' student body is less than 5 percent African-American, so they looked outside the district.
The cast consists of students from Hastings, Kipp Charter School in the Bronx and two Yonkers high schools.
Hastings has an award-winning theater department, but pushback from the community caused the idea of putting on "Hairspray" with other schools to take a back seat for several years.
Things changed for the school when they won a $10,000 grant from NBC, making the production possible.
The parents of some cast members say despite differences, the cast came together.
"I think it was great for everyone all-around to be honest, I think it's exactly what a town like this needs," says Louis Tamcerdi.
The story of this production spread far, even to the point where an original cast member and one of the writers of "Hairspray" made a surprise appearance.
"They've had their own experience offstage like what the characters are having on stage and it's just a beautiful story," says co-writer Marc Shaiman.
"When I heard about the production and all the details surrounding it, bringing kids or other schools, I just thought, 'Wow this is really something to be proud of,'" says Jen Gambatese, an original "Hairspray" cast member and Westchester resident.