FBI seizes 200 pound bomb from Rockland County man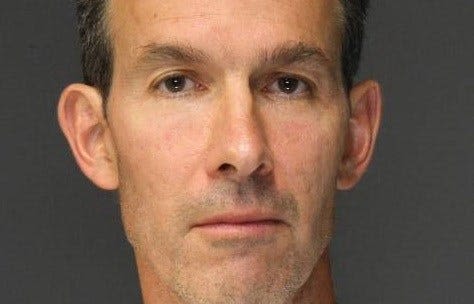 Federal authorities have charged a Rockland County man with building a 200-pound (90-kilogram) bomb that he planned to detonate on Election Day on the National Mall in Washington.
Paul Rosenfeld, 56, of Tappan, was charged Wednesday with unlawfully manufacturing a destructive device and one count of bringing explosives across state lines.
Prosecutors say he planned to use the bomb to kill himself and draw attention to a political system called sortition, in which public officials are chosen randomly rather than elected.
It was not immediately clear whether Rosenfeld had an attorney.
Authorities say in a court complaint that the FBI found a functional bomb in Rosenfeld's basement during a raid Tuesday. The FBI says in court filings that Rosenfeld confessed to ordering large quantities of black powder over the internet.
Rosenfeld's neighbors are in shock. "I just found out about it so I need time to process it, but yea, it's absolutely crazy," says neighbor Eddie Amato. "It's a very quiet very peaceful. I've lived here 30 years and it's a delightful place to live," adds Scott Meyers.
Officials say there is no danger or threat to the public.
AP wire services contributed to this report.