Father: Inaction of law enforcement, village led to daughter's murder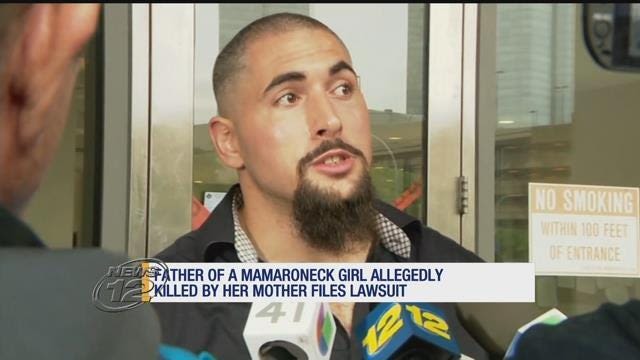 A new lawsuit filed by the father of a 2-year-old girl found unresponsive inside her Mamaroneck home claims officials did not do enough to save his daughter's life.
Stephen Boyd claims in an 88-page suit against Mamaroneck, its police department and the Westchester County District Attorney's office failed to execute a court order, granting him temporary custody of Gabriella Boyd. She was living with her mother, Cynthia Arce, who has since been charged in Boyd's murder.
Back in April, a year after Gabriella Boyd's death, her father told News 12 one day after that court order police responded to a 911 call and found Gabriella unresponsive. Her cause of death is undetermined.
"The judge highly felt that...my daughter was in danger, so he signed off on the order and it was effective immediately. Why wasn't that carried out? That's my question," says Stephen Boyd.
Stephen Boyd says he created the Gabriella Boyd Memorial Foundation with hopes to push legislation to the floor that will clearly lay out how officials handle court orders, so other children can be protected.
Officials claim they had no authority to take Gabriella Boyd away from her mother. The DA's office has not commented on the lawsuit. News 12 is waiting for a response from village officials.