Education Ambassador: Mommy Teaches blogger Eileen Carter-Campos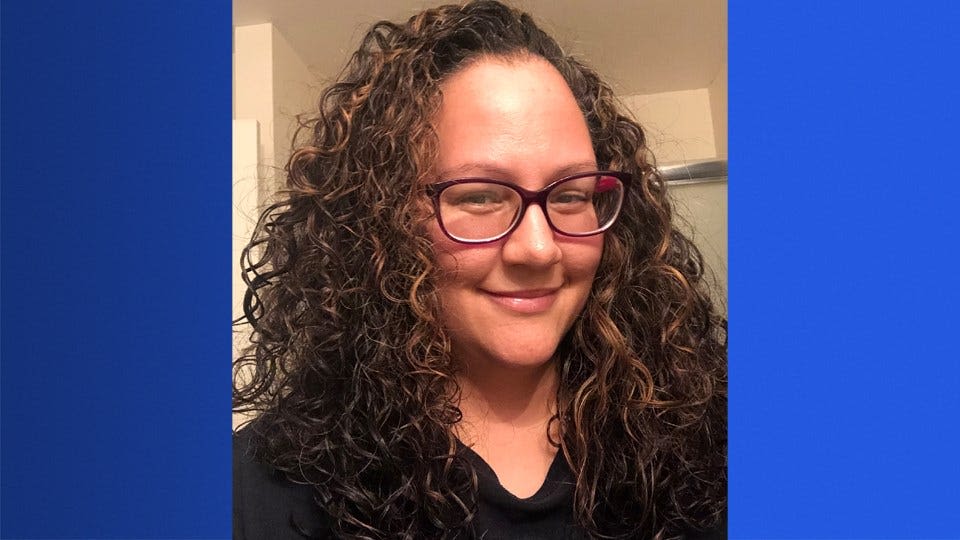 Eileen Carter-Campos is entering her 22nd year in the education field. She began her career in the New York City Public School system in Brooklyn where she was born and raised. She has since relocated to the Hudson Valley and has dubbed herself, The City Girl Gone Country. She is a mother of two, married to her high school sweetheart for 19 years, and a proud Boricua!
Born from a Puerto Rican mother and American father, Eileen loves to talk about multiculturalism and diversity. Eileen teaches by day and is a freelance writer by night. A contributor for various online publications throughout the years and heavily involved in social media. Eileen is the founder of MommyTeaches.com, where she shares her love and pride for teaching, parenting, reading, and the blessings and trials that life has to offer. She also has the MommyTeaches Podcast, where it streams on Apple Podcast and all other platforms where you listen to your podcasts. 
A circle of Moms Top 25 teacher Mom, nominated for Best Latin@ Education Blogger, Hispano Blogger Award and The Social Revolucion SXSWi 2013 award. She's been featured in El Diario, sharing her experience as a mother and educator. She graduated with honors from New York University with a Master's in Early Childhood Education. She is state certified in Early Childhood Education from Birth-2 and grades 1-6. A children's book collector from a young age, Eileen loves cooking all types of food, reading and doing arts & crafts with her boys.
2021-22 Vlogs from Eileen:
Oct. 7 - Ms. Campos talks about the importance of spending time outside during this time of year. Enjoy the fall foliage and pumpkin and apple picking.
Oct. 5 - Ms. Campos discusses some ideas of what to do on days off! Take the time to enjoy family time!
Oct. 1 - Ms. Campos talks about how to make connections with your friends despite wearing masks.
Sept. 21 - Ms. Campos offers tips for things parents should ask during meet the teacher open houses/virtual open houses.
Sept. 17 - Ms. Campos gives tips on work/life balance. She says routines are key. 
Sept. 10 - Ms. Campos talks about her first day back in the classroom and COVID-19 safety measures.
Aug. 27 - Ms. Campos gives tips for adjusting back to school.
Aug. 25 - Ms. Campos gives tips for the beginning of the school year.
2020-21 Vlogs from Eileen:
June 23 - Ms. Campos discusses the importance of wearing masks in the classroom and teachers and students safety.
June 18 - Ms. Campos discusses summer brain drain, and gives some tips.
April 9 - Ms. Campos discusses the upcoming state exams.
March 23 - Ms. Campos reminds students to be their own superhero, and be careful as spring break approaches. She says to mask up, keep a distance, and listen to the rules and regulations.
March 19 - Ms. Campos is in quarantine after being exposed to the virus in her classroom. She reminds parents and students to remain home until getting a result if the student or a parent gets tested.
March 11 - Ms. Campos is reminding everyone that as the temperatures get warmer, you can take learning outside! This week she took some of her scholars outside to do writing.
Feb. 12 - Ms. Campos shows how to get creative in the classroom for Valentine's Day during the pandemic.
Dec. 8 - Eileen has tips for moms. She tells moms it's important to make your children the top priority.
Oct. 27 - Eileen has tips on how to make your child better at time management.
Oct. 26 - Eileen has message for parents about assignments students complete at home.
Oct. 17 - Eileen offers tips to help navigate Google Classroom and how to cut yourself some slack when it comes to hybrid and remote learning.
Oct. 9 - Eileen talks about staying organized as parents, and making things a little bit easier for our mornings to be smoother.
Oct. 9 - Eileen gives some tips for parents and students in case of a forced shutdown/closing of schools.
Sept. 22 - Eileen talks about the technology hiccups she faces while virtual teaching.
Sept. 5 - Eileen talks about how the first week of school went for her two children, as well as herself.
Sept. 3 - Eileen Carter Campos gives students and parents reminders of good safety preps for the school year.
Sept. 1 - Learn more about Eileen Carter-Campos.