Officials: 13 injured, 26 families displaced by Yonkers apartment fire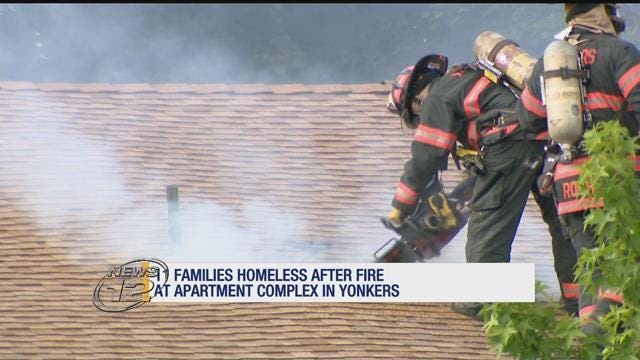 More than a dozen were hurt and several families are homeless until further notice due to a fire at a Yonkers apartment complex.
About 60 firefighters rushed toward the fire at 50 Gateway Road Sunday, battling flames that News 12 is told started in the building's basement and quickly spread to the apartments and eventually through the attic.
The Ferrara Management Group, which oversees the property, says 26 families were displaced. They say some units have smoke, water and fire damage, and the exterior was badly damaged.
"We have an engineer that's on-site. He's been here since approximately 9 a.m. this morning in order to make sure everything is safe," says Robert Ferrara, president of the Ferrara Management Group.
Yonkers fire officials says 12 firefighters and one civilian suffered minor injuries. All pets made it out safely.
Some families are expected to be able to return home by Tuesday. Building management will host a meeting Wednesday to provide an update on the situation.