Dinosaurs come to life at Barclays Center in 'Jurassic Park Live' this winter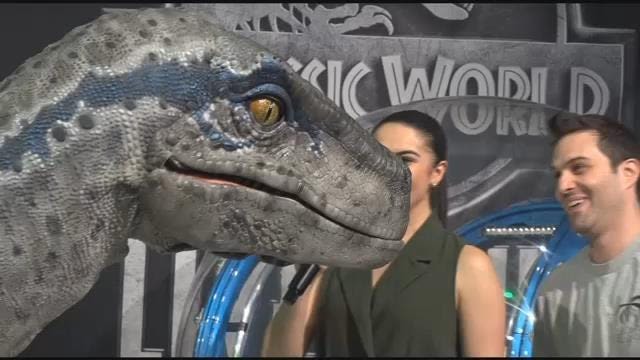 It's been decades since the movie "Jurassic Park" scared and wowed audiences around the world and for the first time, the dinosaurs are coming back in a live performance.
Get ready to be transported back to pre-historic times at the Jurassic World Live Tour preview in Manhattan.
The
Jurassic World Live Tour
officially starts in the fall and is coming to Barclays Center in February.
The live tour will bring new life to the "Jurassic Park" series, which kicked off in 1993.
"We've got to make it real, and we want to make sure that every single person in that audience goes on a journey and believes and feels the excitement," says Dan Shipton, Jurassic World Live tour co-director.
One director tells News 12 the experience will leave you on the edge of your seat, looking at these ferocious beasts with a softer side.
The show will also come to the Prudential Center in Newark, the Webster Bank Arena in Connecticut and to NYCB Live at Nassau Coliseum in Uniondale in 2020.
Check out the photos below of the show!