Police trying to ID male body found in bag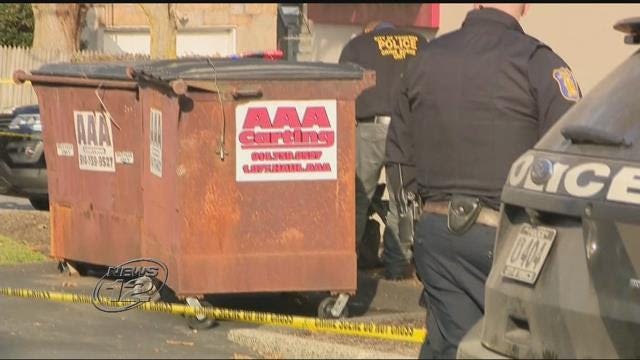 Human remains were found outside of a bank in Yonkers on Monday.
Police say they were called to Odell Avenue around noon after reports of a suspicious bag near a dumpster outside the Wells Fargo bank..
Initially thinking it could have been an explosive device, police cordoned off the area and brought in the bomb squad.
When members of the Emergency Service Unit looked inside the bag, they discovered a man's body. 
Police officials say they are trying to identify the victim, and are working closely with the medical examiner to determine if the man was killed in Yonkers or elsewhere. There are quite a few surveillance cameras in the area and investigators hope is that will help in the investigation