Yeshiva fire sparks questions about how building was being used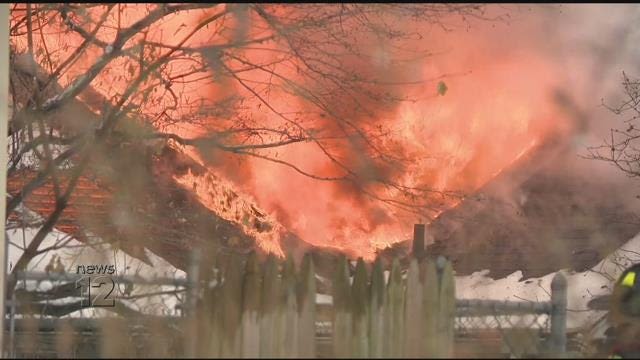 Multiple agencies from Rockland County are investigating a fire that broke out in Monsey on Wednesday.
Officials say they got a call just after 10 a.m. about a fire at a building owned by a prominent member of a Jewish religious radical group on Old Nyack Turnpike.
According to multiple records online, the property is listed as a yeshiva or a congregation.
Simon Singer was sleeping inside the home when the fire broke out. He was rescued by three Orange & Rockland technicians.
O&R crews say Singer was asleep in a makeshift bed in what appeared to be the living room. "I didn't even know. I was still tired from this morning. I was asleep," says Singer. The Orange & Rockland technicians say the house had at least three bedrooms with 2 to 3 beds in each room.
Singer says at least seven boys were living inside with him even though housing authorities say it's zoned only to be a two-family building.
Officials say the Rockland Bureau of Criminal Investigation and the county's Health Department are now investigating the fire and what was going inside the building.