Woman injured in Valley Cottage crash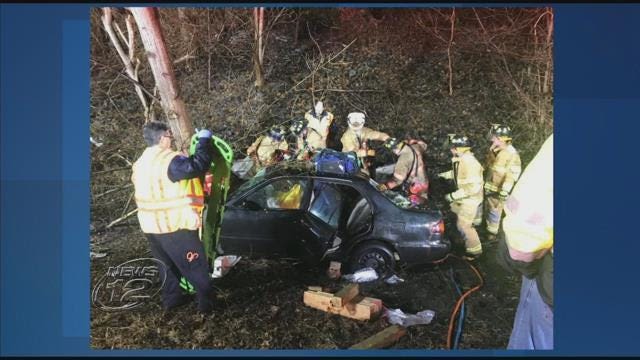 A woman was injured in an early morning crash in Valley Cottage, officials say.
It happened on Route 9W around 4 a.m.
Officials say a vehicle veered off the road and crashed into a tree.
It took officials more than 30 minutes to get a 23-year-old Haverstraw woman out of the vehicle.
She was taken to Nyack Hospital with multiple leg fractures.
Officials say the male driver wasn't hurt.
The cause of the crash is under investigation.