Wild storm buries Mexican city in 5 feet of ice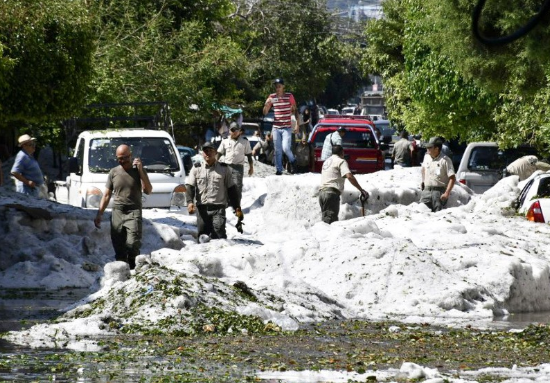 They are images you would expect to see out of a blizzard...just not on the final days of June.
On the same weekend thunderstorms thrashed parts of our area, Guadalajara experienced some wild weather of its own.  A massive hailstorm pummeled the city in central Mexico. Torrential rain fell in addition to the frozen precipitation, burying much of the city. The flooding rain created a river of water, which piled the hail into drifts as high as 5 feet!
The cleanup took awhile. An estimated 3,000 cubic feet of ice has already been removed. Over 1,200 businesses and homes were damaged as well as dozens of vehicles. Even the Mexican Army was called in to help clear the thick layers of ice off the roads.
While this area of Mexico is no stranger to this type of crazy summer weather, this hailstorm certainly stands out.