Westchester County, state say they're prepared for bout with Mother Nature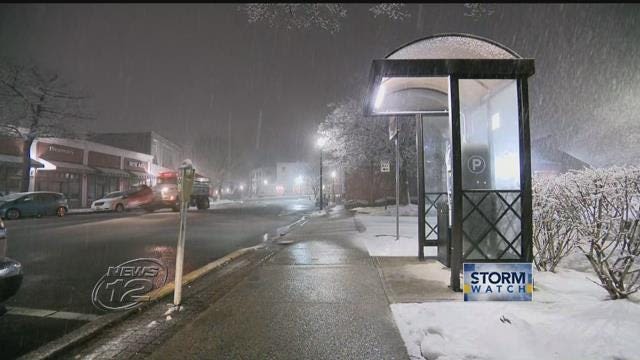 Officials from Westchester County and New York state said Sunday they were prepared for the latest bout with Mother Nature. 
The early snowfall was already impacting Monday morning, with delays and cancellations of schools in Westchester County.
The airport will remain open, but delays are anticipated.
A decision about the frequency of Bee-Line bus routes will be made Monday morning.
"Sometimes the Harlem line or the Hudson line particularly, because they go to northern Westchester or Putnam and so forth, that could delay the Metro-North line, that will affect the morning commute and people using the train into the city," said Latimer.
In Mount Kisco, a snow emergency was declared for the overnight hours, so no parking on the streets there will be allowed from 11p.m. to 6 a.m. Monday.  Free parking is available in municipal lots, but cars must be moved by 8 a.m.