Valentine's Day means rush at Hudson Valley flower shops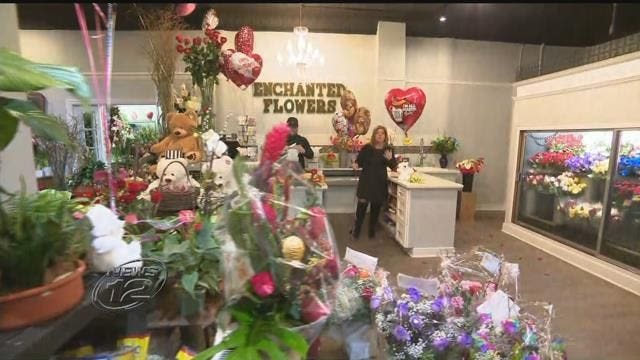 It's Valentine's Day and the busiest places in the Hudson Valley today may well be flowers shops.
Frank Egan, owner of Enchanted Flowers in New Rochelle, says he and his employees have been working around the clock to prepare for the special day. "I got an hour, maybe 45 minutes of sleep today," says Egan.
According to 1800flowers.com, the only other day that beats Valentine's Day in floral sales is Mother's Day. It's estimated that the U.S. alone is going to spend $3.3 billion on flowers for loved ones this year.
February 14 is also the second largest card giving day of the year, just after Christmas. It's expected that 1 billion cards will be exchanged around the world.
One reason that flower shops might be so busy today is that 64 percent of men do not make plans in advance for Valentine's Day, according to 1800flowers.com