US-Mexico soccer rivalry reignites at MetLife Stadium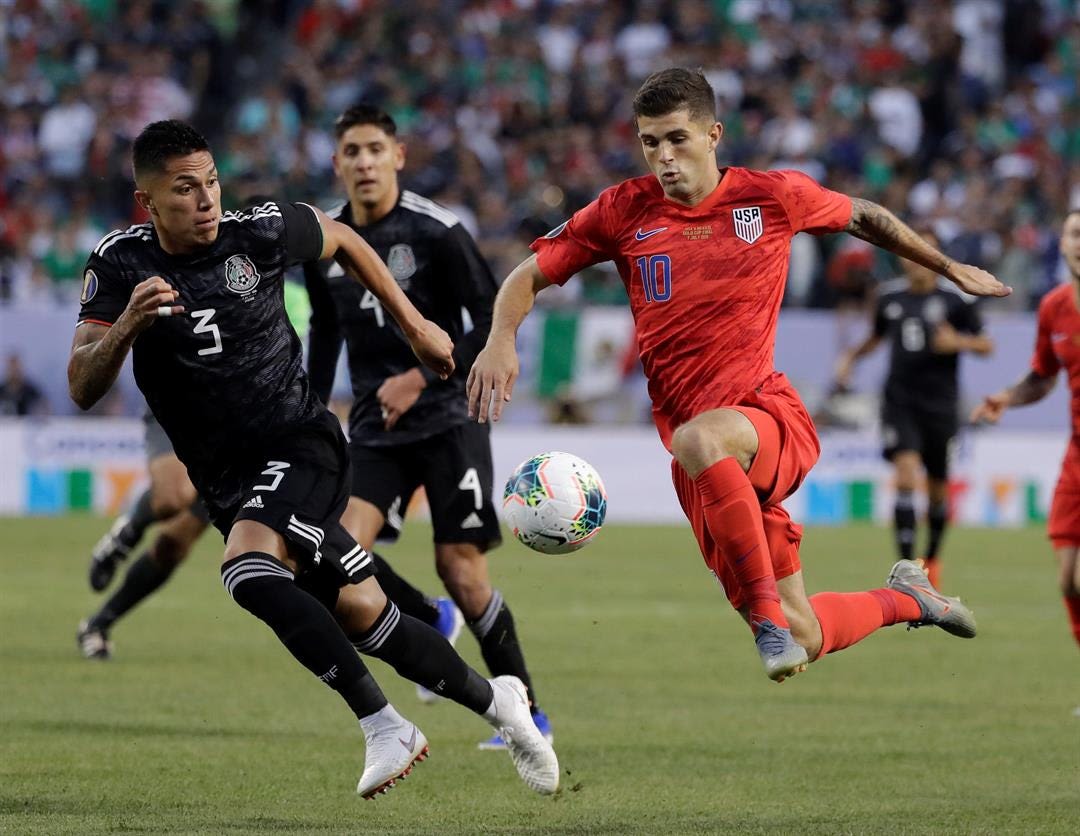 By Kyle Kandetzki/Digital Producer
The biggest rivalry in North American soccer is coming back to the Northeast.
The U.S. men's national soccer team is set to take on the Mexican national team, also known as "El Tri," at MetLife Stadium in East Rutherford, New Jersey Friday as part of an international friendly.
The two will be facing off nearly two months removed from the CONCACAF Gold Cup Final, which Mexico won 1-0.
It will be the 70th meeting of the two nations, in which Mexico has a 35-15-19 advantage in the all-time series. Mexico has won eight Gold Cups, while the U.S. has won six, most recently in 2017.
Neither squad has ever won a World Cup -- the United States' best performance was a third place finish in 1930, while Mexico has reached the quarterfinals twice.
The last time these two teams met in a friendly -- last September in Nashville -- things got a little chippy when American defender Matt Miazga got into it with Mexican winger Diego Lainez.

What will they have for an encore? The game kicks off Friday night at 8:30 p.m.
PHOTOS: Players to watch on the U.S. men's national team