Town of Newburgh hotel denies claim it asked veterans to leave in favor of migrants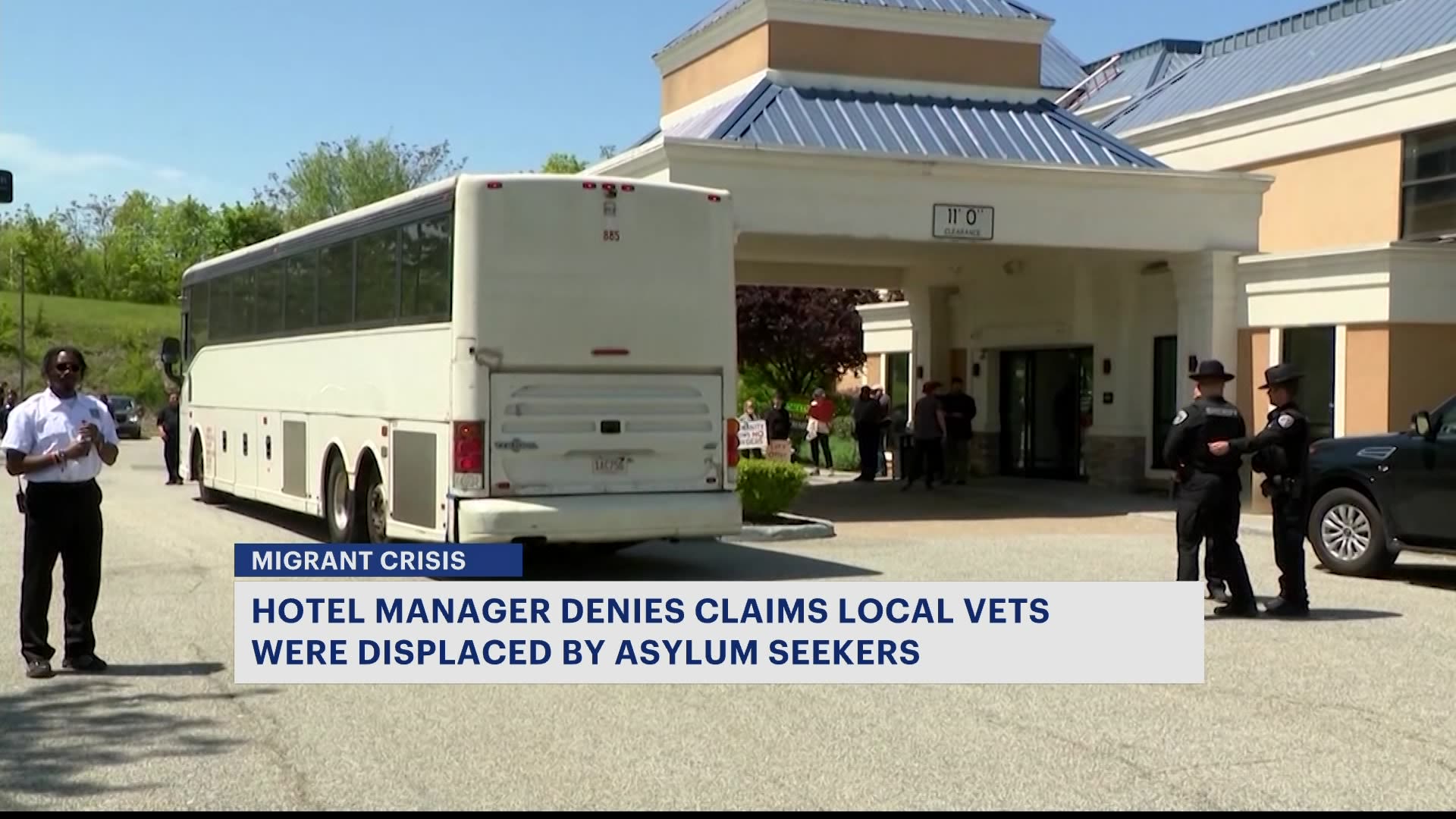 A Town of Newburgh hotel denied claims Thursday that it asked veterans to leave to make room for migrants arriving from New York City.
The manager of the Crossroads Hotel, who asked not to be identified, said they wanted to make it clear so that people stop calling the front desk to threaten the staff.
Claims have been circulating that the hotel kicked out homeless veterans last week in favor of migrants.
The hotel manager said no guests were asked to leave because of the migrants, that no nonprofit had veterans at the hotel and that there is no record of any room purchases for veterans.
Finch shared a screenshot with News 12 of what she said is a record of the transaction from her banking app.
News 12 was working on verifying whether it was real as of Thursday evening.
The hotel manager said a debit card was not used to book rooms at the hotel.
State Assembly Member Brian Maher has taken Finch's claims and run with them. He told News 12 on Wednesday night that he has met the veterans Finch says were displaced and still believes her.
Maher even crafted legislation that would bar hotels from displacing guests in favor of migrants.
"We believe that this is just the tip of the iceberg, and we know some many more people are being displaced all over the country," Maher said.
Other than a brief text exchange Thursday morning, Maher was silent throughout the day on questions about the validity of Finch's claims.
Migrants told News 12 a New York City-affiliated group helping them acclimate said they should not speak to the press.
News 12 spoke to many migrants off camera. Some said they want the community to know that they are just trying to figure out their new lives in the United States and wish the best for all veterans.
Editor's Note:
After this story aired, Assembly Member Brian Maher (R,C-Walden) issued the following statement:
"I am devastated and disheartened upon a conversation with Sharon Toney-Finch at approximately 3:15 p.m. today, where I learned that the information regarding the YIT Foundation about homeless veterans being displaced is false. Their gross misrepresentation of the facts surrounding our homeless veterans is appalling.
"The YIT Foundation purports to protect and support veterans, but the dishonest claims and fabrication of the facts by YIT does enormous harm to our homeless veterans by creating mistrust.
"I am no longer affiliated in any capacity with YIT nor offering it any more of my help. I am calling for an immediate investigation by the New York State Attorney General's office and the Orange County District Attorney into the YIT Foundation based on the new information that came to light today.
"While I believed Sharon was telling the truth, I do want to apologize for those that have been negatively impacted since this news broke."