Thousands expected for 3-day Alien Stock festival near Area 51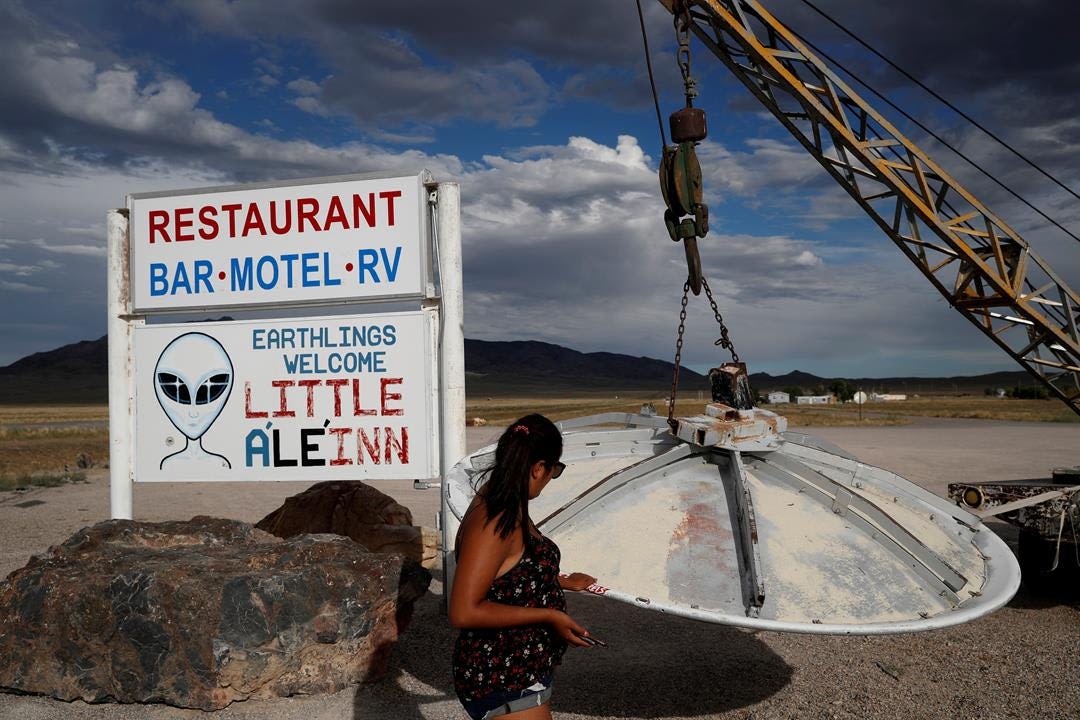 It started out as a joke on Facebook. But now the man behind Storm Area 51 -- They Can't Stop Us All is planning a festival called
Alien Stock.
The three-day festival will be held on 30 acres in Rachel, Nevada -- the nearest town to Area 51.
About 30,000 people are expected to attend the event.

The town is preparing for the invasion and so is the top secret military installation.
"They're going to come no matter what we do. If we don't do anything, they're still going to come. I'd rather do something, have something planned so you can funnel people through, so you don't have 30,000 people just running amok," says George Harris of the Alien Research Center.
But don't get too excited. Harris says no one is getting onto Area 51 property.
Alien Stock will be held from Sept. 19 to Sept. 22 -- coinciding with the Sept. 20 date that the "raid" was initially scheduled.