Stew Leonard's owners teach parents about water safety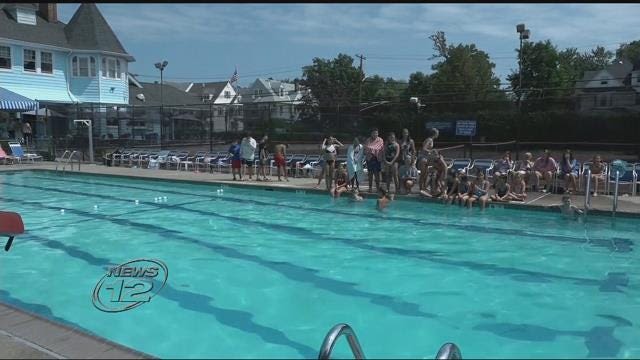 The owners of Stew Leonard's were in Yonkers Tuesday to help teach people about water safety.
Stew and Kim Leonard joined Yonkers Mayor Mike Spano at the Amackassin Club to also share their story about their 21-month-old son Stewie, who drowned in a pool while they were vacationing in the Caribbean on New Year's Day in 1989.
The couple said it's important to communicate that when you are near water, you need to determine who is watching the child.
They say it's also important to give children swimming lessons.
The Leonards have published books about Stewie the Duck to teach children the importance of water safety.  All of the proceeds from the book go to their Stew Leonard III Water Safety foundation.