Staff Picks: The Alarm, still timely, rocks the Paramount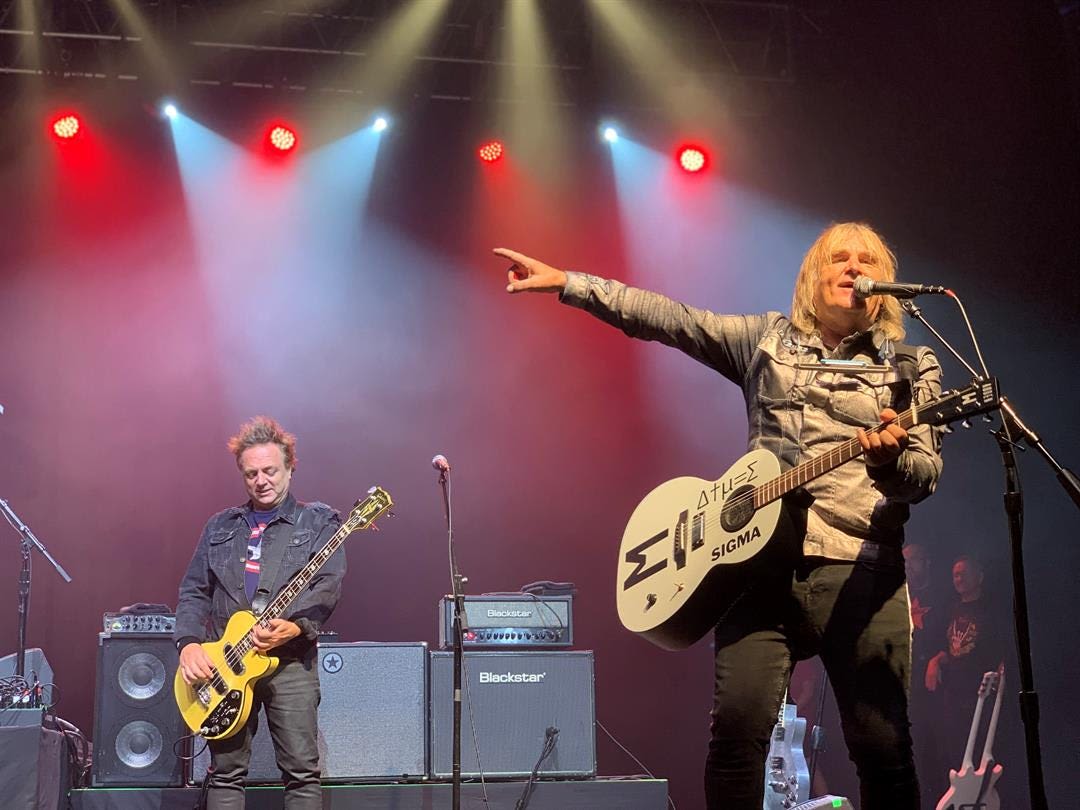 By Lee Danuff - Digital Producer
Sound The Alarm - the 1980s are still alive and well... at least they were for a precious few hours at the Paramount in Huntington on Friday night.   
The Alarm, a Welsh band that had much of its success in the 1980s, is currently on tour to promote its newly released album, "Sigma LXXXV." The group also brought along Modern English ("I Melt With You") and Jay Aston's Gene Loves Jezebel ("Motion of Love").
I was expecting just some fun, nostalgic hits to satiate the 1980s mixtape in my mind, but lead singer Mike Peters' presence was so infectious and full of hope that I, along with the rest of the audience, was under his magical spell and fully on board for his musical journey.
Peters, the band's sole original member, took command of the audience the moment he stepped on stage. His energy is relentless and unapologetic - whether he was running to one of his three microphones, spitting water at the crowd (I was a victim), tossing playing cards or telling stories about his encounters with Sid Vicious, of the Sex Pistols, and Joe Strummer, of The Clash.  
He maintained his connection with the audience throughout the show, and sounded as vibrant and soulful he did 35 years ago, with classic hits like "The Stand," "Rain in the Summertime" and "The Spirit of '76." His new songs, like "Blood Red Viral Black," were just as strong as the band's classic hits. "Strength" was also a crowd-pleaser with zealous audience participation.
The highlight of the show was when Peters jumped off stage and sang "Neutral" in the audience.
He also gave props to Long Island and the live recordings of the band at the original My Father's Place in the early 1980s.
Before playing "Psalm," Peters talked about his wife - the band's keyboard player Jules – and her recent battle with breast cancer. The dark venue was then illuminated by concertgoers' cellphones in the air, waving in time to the music.
Peters is also a three-time cancer survivor and founder of
Love Hope Strength
. The charity aims to get concertgoers registered for bone marrow transplants.
The Alarm's music still resonates with the modern world, offering hope, empathy and strength. They still have some dates in the area, and I would encourage anyone looking for some high-energy, rocking fun music to see them before the tour ends in September.