Sports Rush Preview: Our Lady of Lourdes wins in triple OT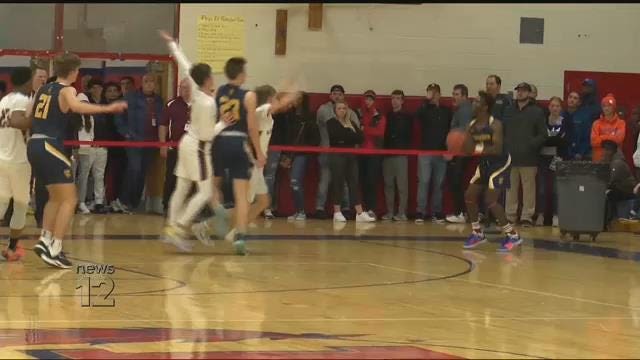 In boys basketball action this weekend, Kennedy, of Somers, made the trip to Albertus Magnus in Bardonia. The Gaels were led by Denis Ward with 15 points, but Magnus' Jarron Joseph led all scorers with 19 as the Falcons won 46-39.
In Dutchess County, Our Lady of Lourdes took on Arlington in a thrill final of the Duane Davis Memorial Holiday Tournament. It would take Lourdes three overtimes to get it done, but the Warriors take down the Admirals 91-83. Sean Lee finished with a career high 37 points.
And, Pelham traveled to Pearl River as both teams looked for their fifth win of the season. Senior Jack Michaelson finished with a game high 22 points as Pearl River improved to 5-2, winning 61-49.
For the week's best highlights, tune in to the Sports Rush every Monday night. The show airs tonight at 9:30 p.m. and 11:30 p.m. on News 12+, channel 61.