Shoppers flock to stores for last-minute essentials ahead of storm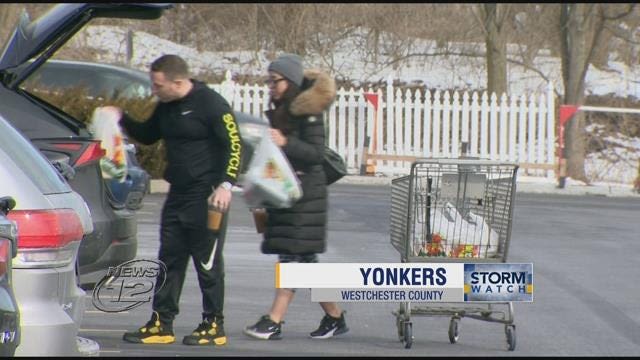 People across the Hudson Valley are preparing for the incoming snow expected Sunday night.
News 12's Michelle Divon stopped at Stew Leonard's in Yonkers to get a firsthand look at the crowds.
Shoppers were buying some extra essentials ahead of the storm.
Shoppers didn't seem overly concerned but some said they were making sure they have everything they need, rain or shine.
Workers at the store said it was busier than usual Sunday morning and that they expect more people streaming in as the storm gets closer.