School of Pain: Parents, students share painful accounts of bullying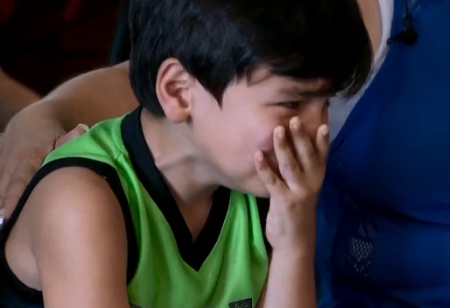 Bullying incidents across New York state have reached their highest levels in nearly a decade, and a Turn To Tara investigation delves into whether the response from local schools is part of the problem.
News 12 recently held an open forum on bullying featuring 18 parents and students who had the courage to share their stories.
The frustrated parents and students shared painful accounts of classroom bullying that they say have gone ignored for years.
News 12 has discovered that some of the largest schools might be turning a blind eye - at times with deadly consequences.
The National Education Association says that nearly half of all teachers are not trained in bullying prevention.
The CDC reports that 19 percent of students in America report being bullied at school - the numbers in New York are even higher than the national average.
Twenty-two percent of more than one in five students were taunted verbally or physically last year at school - the highest numbers reported in nearly a decade.
Under New York's bullying law, known as the Dignity for all Students Act, or DASA, schools are legally required to report incidents of bullying to the state Education Department. (Is it Education Department or Department of Education?)
News 12's review of several years of data shows a pattern in which many schools in the Hudson Valley are not doing that.
For instance, over the 2016-2017 school year, nearly half of all the 486 schools in the area didn't list a single case of bullying on any campus. Between 2013 and 2016, all of the 39 schools in Yonkers 39 reported zero incidents of bullying. There were three reported last year.
By the Numbers: Reported bullying incidents throughout the region
 Sandy Lundy Resnick's worry turned into grief after her 11-year-old son took his life in April as a result of being bullied. She says he was taunted at Pawling Middle School for his love of Broadway for years, and the pain was too much for her son to bear.
Resnick attended the forum in the hope of sending a message to the people she blames for his loss. She blames the bullies and the school leaders.
"You can't tell me this was going on and they didn't know…it's still very raw but we are taking action and will hold the school accountable because the school is accountable," she says.

News 12 reached out to 67 superintendents in four counties to ask them why more incidents of bullying are not being reported and what their plans are to crackdown on the problem.