Rockefeller Center Christmas Tree cut down in the Hudson Valley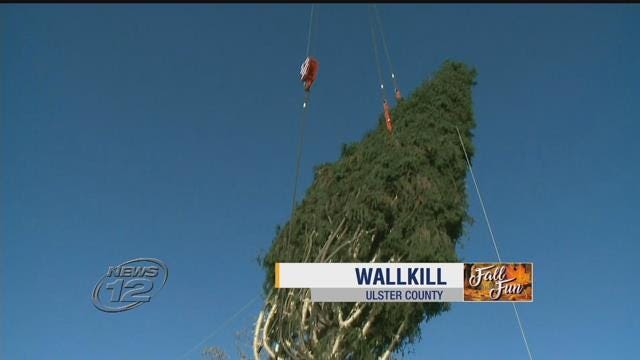 The Rockefeller Center Christmas Tree was cut down in the Hudson Valley Wednesday - a  sign the holiday season is upon us!
The 75-year-old Norway Spruce was cut down from the home of Shirley Figueroa and Lizette Gutierrez, along Route 32 in the Ulster County hamlet of Wallkill.
The tree is 72 feet tall, 45 feet in diameter and weighs 12 tons. Eventually, the tree will be strung with 50,000 multi-colored, LED lights.
The tree's owners tell News 12 that seeing it cut down and knowing it will be enjoyed by millions is truly bittersweet.
"It's a little emotional for me. I felt bad because she was an old tree...but I know it's for a good cause and for millions to enjoy," said Figueroa.
The tree will now make the 68-mile trek to New York City, arriving Saturday. That's when it will be put up and prepared for the world-famous lighting on Nov. 28.