Residents protest firing of Hi-Tor shelter manager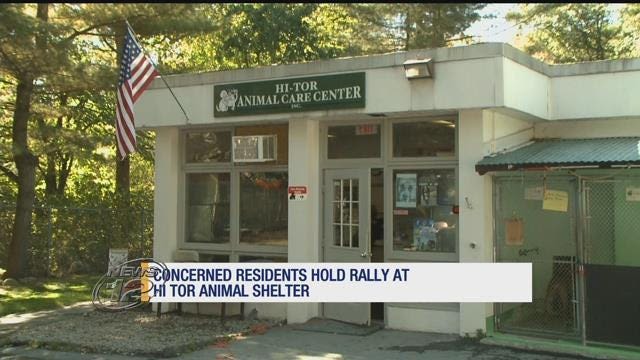 Residents in Rockland County protested over the weekend over the firing of the manager at a no-kill shelter.
Dozens rallied in Pomona after the shelter announced on Twitter that Michael Sanducci would no longer be employed with Hi-Tor.
Sanducci says he was let go after he and his staff locked up the shelter for an hour late last month.
"We put all the animals away safely in cages. Everyone had food and water," he says.
The group then went to the county executive's office to protest conditions at the shelter.
Ten days later, Sanducci says he was terminated by the board of directors for job abandonment. This caused several other staff members to walk out.
They say they are now terrified the shelter may start euthanizing animals.

On Facebook, the board insists they will remain a no-kill shelter.
The staff insists that the facility is spotless and took News 12 on a private tour, while county inspectors walked through the premises.

While on the tour, former employees stormed in wanting answers and two workers quit on the spot.

News 12 reached out to the president of the board of directors, but she was not available for comment.
Sanducci and others say they plan to continue fighting for the animals.

The former staff and volunteers plan to protest at the county executive's office Tuesday at 12 p.m.