Rangers acquire star winger Patrick Kane from Blackhawks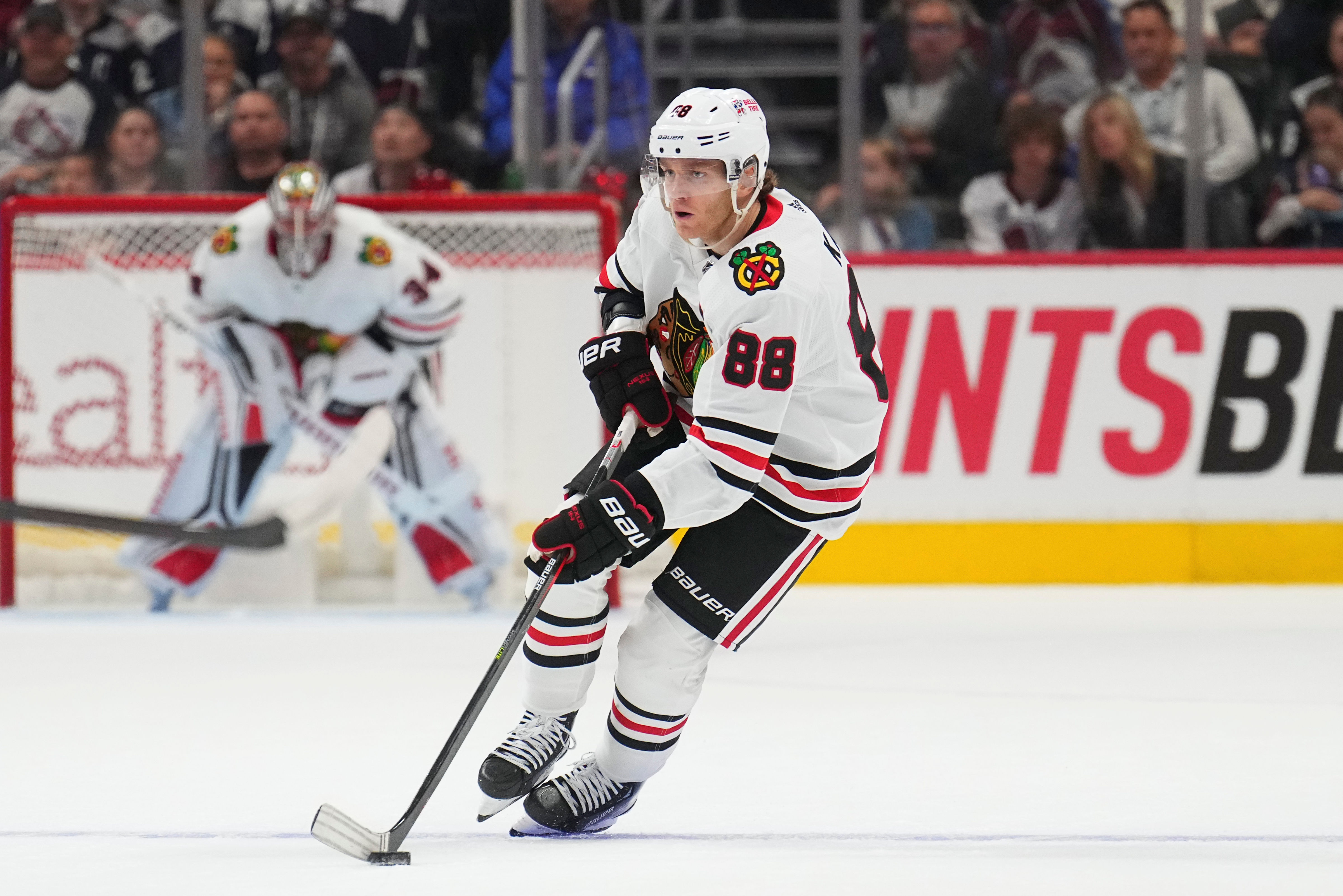 The New York Rangers acquired Patrick Kane in a trade with the Chicago Blackhawks on Tuesday, reuniting the star winger with former teammate Artemi Panarin and stamping themselves as a Stanley Cup contender in the loaded Eastern Conference.
New York was believed to be out of the running for Kane after it acquired Vladimir Tarasenko from St. Louis on Feb. 9. The 34-year-old Kane also had been noncommittal when asked about leaving his only NHL home.
But Kane loved playing with Panarin for two seasons at the beginning of the Russian winger's NHL career, and the three-time Stanley Cup champion was in control of his situation because of a no-movement clause in his contract.
After days of rumors and salary cap maneuvering, the Rangers sent a conditional 2023 second-round pick, a 2025 fourth-rounder and minor-leaguer Andy Welinski to the rebuilding Blackhawks and received 24-year-old Cooper Zech. Arizona received a 2025 fifth-rounder from New York to retain 25% of Kane's salary, with Chicago keeping 50%.
Kane could make his Rangers debut Wednesday night at Philadelphia, the same place he scored the biggest goal of his NHL career: an overtime winner in Game 6 of the 2010 Stanley Cup Final, ending Chicago's 49-year title drought.
He was in the middle of his best stretch of the season when he left the Blackhawks during their road trip amid the trade talks. He has seven goals and three assists during a four-game point streak.
New York got Tarasenko and depth defenseman Niko Mikkola in the trade with St. Louis. The Rangers made the deal at the time thinking the acquisition cost for Tarasenko would be less than what it would take to get Timo Meier, and they were wary about waiting for Kane to make a decision on his future.
But New York general manager Chris Drury only had to trade one first-round pick, a fourth-rounder and two players to St. Louis. After acquiring one first-rounder from Dallas last summer for young defenseman Nils Lundkvist, the Rangers had another to use to get Kane from Chicago.
Kane was selected by the Blackhawks with the No. 1 pick in the 2007 draft. He is in the last season of an $84 million, eight-year contract extension that was finalized in July 2014.
Kane helped Chicago put together the best stretch in franchise history, winning the Stanley Cup in 2010, 2013 and 2015. The Blackhawks also made it to the Western Conference final in 2014, losing to the Los Angeles Kings in an epic seven-game series.
But the franchise has fallen on hard times of late. It is among the worst teams in the NHL this year, in the mix for the No. 1 overall pick in the draft and a chance to take Connor Bedard.
Kane has long been one of the league's most gifted wingers. He has 16 goals and 29 assists in 54 games, and his numbers have been hurt by the lack of talent around him.
Kane also has a long history of playoff success. Beyond the series-clinching goal in 2010 against the Flyers, he won the Conn Smythe Trophy as playoff MVP in 2013.
He has 14 seasons with at least 21 goals and 13 years with at least 40 assists. He won the 2016 Hart Trophy as NHL MVP after he had a career-high 46 goals and 60 assists in 82 games.
Just last season, when Chicago had Alex DeBrincat and Dylan Strome, Kane scored 26 times and matched a career best with 66 assists in 78 games.