Possible CO poisoning hospitalizes mother, 2 daughters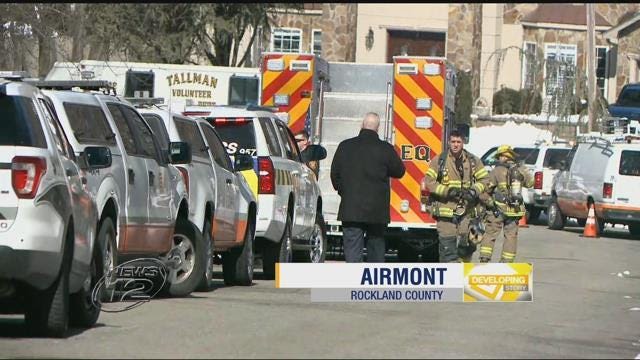 A possible carbon monoxide poisoning at a home in Airmont left three people hospitalized.
Ramapo police say a mother and her two daughters were found unconscious inside a home on Bolger Lane.

They say they received a 911 call from the father after he returned to the house just before 11 a.m. and discovered his family.

Officials say the victims are a 54-year-old woman, a 16-year-old and 14-year-old. They were all rushed to Westchester Medical Center.
Officials say the noxious odor is believed to be carbon monoxide, but they are not sure from where it originated. It also remains unclear if the home had any carbon monoxide detectors.

There is no word on the condition of the three people found unconscious inside the home. Officials say they did rescue two dogs inside.