Popular pizza shop reopens in Armonk after fire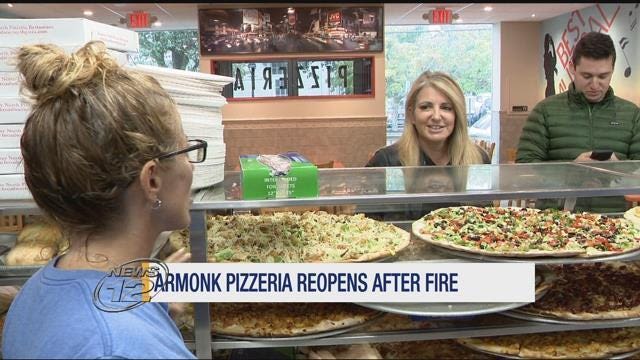 A popular pizza shop in Armonk is open again after closing down for six months following a massive fire.
Customers returned to Broadway North Pizzeria on Main Street for the first time since a fire tore through the business in March.
Flames started in The Bagel Emporium and quickly spread next door. Luckily, no one was hurt.
"It was a mess in here, it was a disaster," says employee Monica Fiorentino.
The store itself remained intact, but some major cleanup was needed. Customers say they're happy to return to their favorite go-to spot for a slice. "I've come here a lot with friends and made good memories here too, so I'm happy to see it back", says longtime customer Henry Indictor.