Popular diner goes up in flames in Briarcliff Manor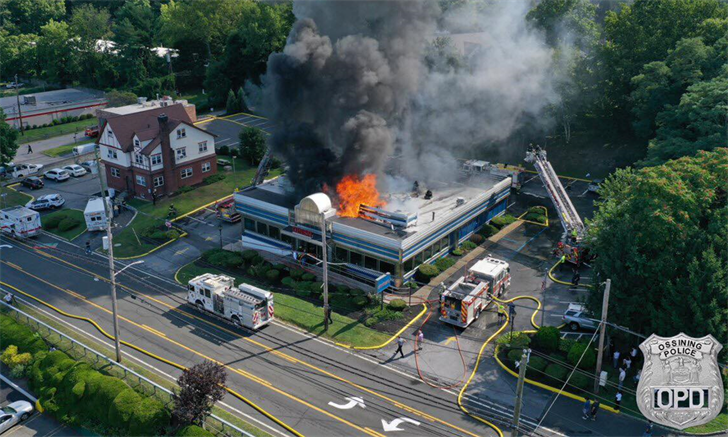 A popular diner in Briarcliff went up in flames Thursday, as patrons rushed to safety.
First responders say flames broke out at the Landmark Diner on Highland Avenue around 10 a.m.
Fire officials say the blaze started in the kitchen and quickly spread through the entire restaurant.
Customers and employees made it out safely.
Within minutes, fire crews began battling the aggressive fire and smoke that had spread through the roof and could be seen into the distance.
Fire officials continued to put out hot spots and say the building will be demolished. Fire officials say about 75 firefighters worked at the scene.
The cause of the fire remains under investigation.
For three decades, Donna Mackintosh enjoyed food at the diner, and was upset to see what happened to it.
"It's like the best diner, my kids grew up here at this diner," says Mackintosh. "It just breaks my heart really I just want to cry right now."
Community members say they're organizing a fundraiser for the diner. Owner Ari Thanos says he's thankful for the support, and there's no doubt he'll be back soon.