Queen Poppy visits News 12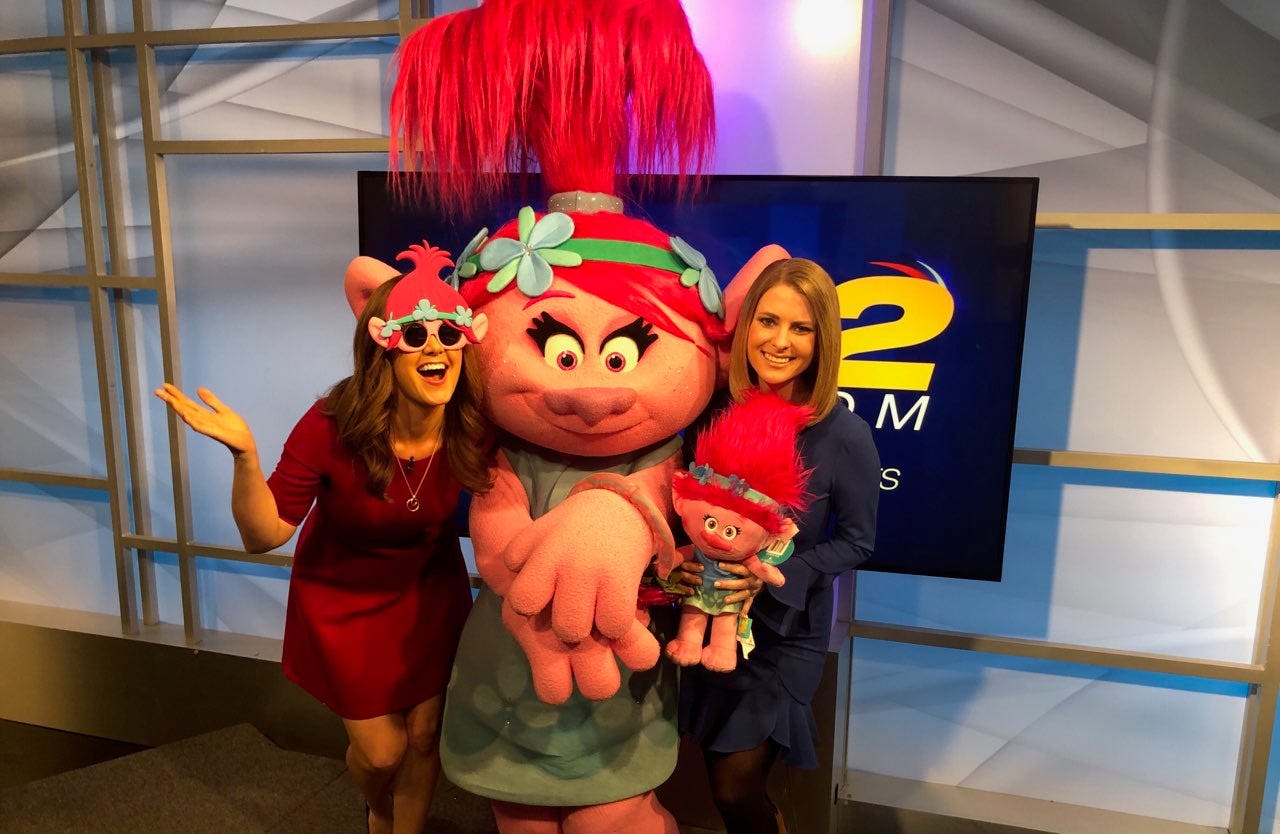 Queen Poppy, from DreamWorks Trolls the Experience in New York City, paid a visit to News 12.
Hugs were a plenty as Poppy celebrated National Hug a Newsperson Day with the anchors!
And check out the photos below from Poppy's tour of the News 12 studios around the network!