Pet owner seeks dog that viciously attacked her dog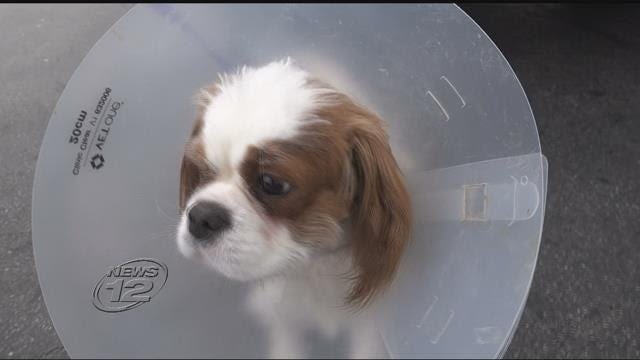 A Yonkers dog owner says an unleashed dog viciously attacked her 20-pound dog in November.
Sheila Stern says her Cavalier King Charles, Precious, was walking on Amherst Drive when a large dog came out of nowhere and attacked her pet.
"He had her in his mouth and kept biting her, biting her. It was terrible," says Stern.
Stern says there was no owner in sight, and dog was unleashed. She says she screamed for help, and a neighbor came and scared the dog away.
She says Precious has undergone two surgeries since the attack and may need one more, as she is being closely watched at an animal hospital during her recovery.
Yonkers police say the dog and its owner have not been found.
Stern says she is hoping someone will help identify the dog and notify police.
"My concern is that the dog could attack another dog or a person," says Stern.
She says the vet bill has reached into the thousands.  A
GoFund Me page
was created to relieve the financial stress.