Orangetown community shows support for family after fire destroys home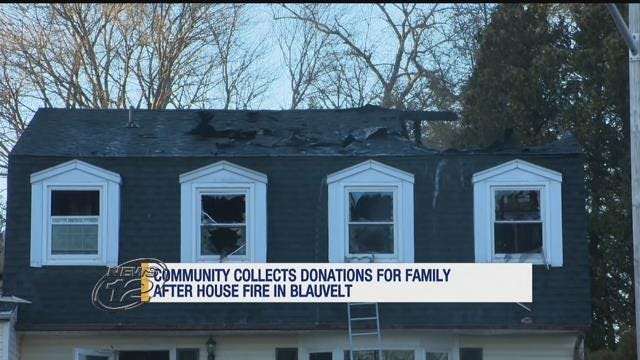 The Orangetown community is showing support for a family who lost their home in a three-alarm fire.
Residents are leaving donations of clothes, gift cards and school supplies at TZ Liquors at the Orangetown Shopping Center. The store is accepting donations from 10 a.m. to 9 p.m. all week.
A neighbor rushed to the home when she noticed the fire on Saturday, the homeowner says. Officials say the fire was contained to the second floor. There were seven people inside the house, on Glynn Oval, and all escaped safely.
Now, the family is asking for help and the community is rallying around them, says Orangetown Supervisor Chris Day.
"And the best part of this is, it's really just a factor of the community being so tight knit, and caring so much about their neighbors," he says. "There was no governmental direction here, there was no central planning; it was just neighbors helping neighbors, local businesses helping residents."