News 12's Most-Viewed: #3 - Officials issue bobcat warning in Orange County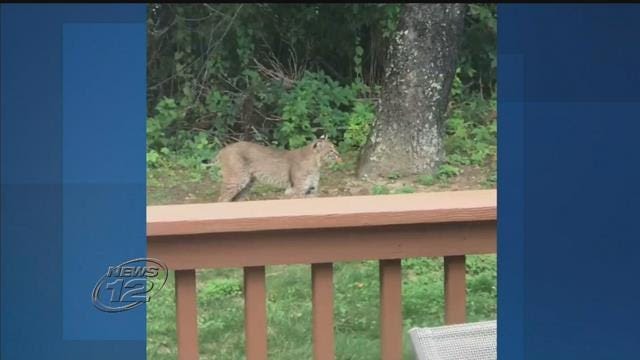 News 12 Digital is highlighting the most-viewed stories of 2018 as part of our 'News 12's Most-Viewed' series. This story on a bobcat warning in Orange County was first published on Aug. 29. Original story below.
Authorities have a bobcat warning for Orange County residents.
A homeowner spotted the animal in her backyard. Cellphone video shows a large animal strolling only feet away from the back porch in Warwick.
According to animal control officials, bobcats are common in the county, although sightings are rare.
They say the cats can be dangerous, but generally leave humans and pets alone unless provoked. "People right away get fearful. And the best thing they can do is not feed or not leave out any type of food for these animals. They're opportunistic feeders, especially the young ones that [are] around at this type of year. If  you see a bobcat, officials say you should call the state DEC," says Suzyn Barron, of the Warwick Valley Humane Society.