Officials: Body found in woods at Harriman State Park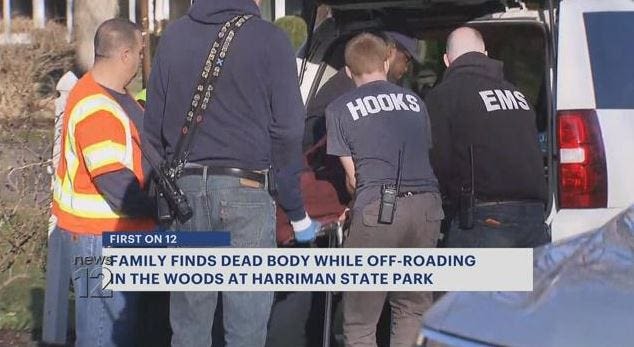 A body has been found in the woods at Harriman State Park in Suffern by a father and his children.
Officials say the father and kids found the body of a man about a mile into the woods while riding an ATV off-road vehicle.
It's not clear how long the body had been there or how the person died.
First responders took about 3½ hours to get the body out of the area.
The only access point into the woods was behind 8 Regis Court in the Village of Montebello.
An unattended ATV was found not far from where the man's body was located, but it's unclear if the vehicle is connected to the body.