No Way Out: Special report examines proposed batterer database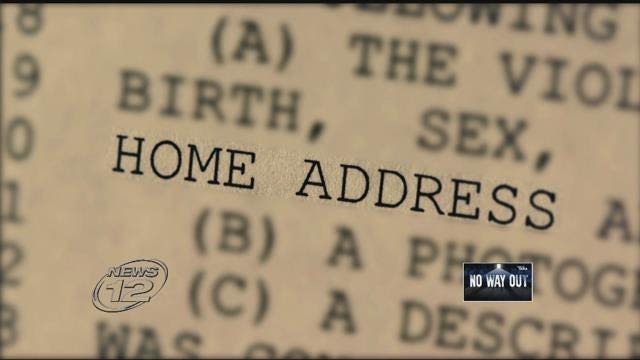 Domestic violence is something that breathes in the dark, in the silence.
In the final segment of the three-part series 'No Way Out,'  News 12's Tara Rosenblum tells the story of a domestic violence victim who now is helping lead the fight for the passage of 'Brittany's Law.' The law would create a public database of all felony domestic violence batterers in New York.
Jenny Zerello's story is a textbook case of abuse. Two years ago after a divorce, a rebound relationship sparked on Instagram that, at first, felt too good to be true. "He was charming. He was respectful. He was fun, funny, nice. He seemed like a normal guy, had a family business in town," explains the 34-year-old mom.
going to die.'"
Video: Extended interviews with domestic violence victims:

But only a few weeks into their budding romance, the mom from Buchanan says jealousy over a social media post led to physical violence. "I would be covered in black eyes and bruises. Approaching spring and summer, I was wearing long sleeves, not because I was cold. It became a routine.
He claimed to have a mental disorder and that it's never happened before."
After another brutal attack outside her home, Zerello discovered that this was a lie and he had abused other women previously. "When I got to the top of the stairs, I was thrown to the ground by my hair and kicked over and over again. At one point, my ears was ringing. I thought I had lost my hearing."
This time, she reported the abuse to police, which led to a  guilty plea of aggravated assault and a one-month jail stint. "Turned out through that process, I learned he was a repeat offender and that he had pleaded guilty to assault three times before and there were quite a few women that had fell victim to his abuse. Unfortunately, I learned it all too late."
Map of reported incidents - not including countywide statistics.  Click on icon for details.
Which is why after nearly two years of carrying secrets, Jenny is no longer hiding. She is now fighting for the passage of a bill in Albany that would create a public database of all felony domestic violence batterers in New York, similar to the sex offender registry. "That's probably something I would have searched. I'm a mother. I'm always very cautious who I have around my child. Especially in a circumstance like this, knowing there had been a history of assault on women, I would have easily blocked the number and go on with my life."
The bill, known as 'Brittany's Law,' was named in honor of another domestic violence victim who was killed upstate by a repeat offender in 2009. It would create a database similar to ones in six other states, posting a felon's name, picture and address.
But the plan is controversial.
For eight straight years, the state Senate has passed the bill only for it to die out in the state Assembly due to heavy opposition from civil liberty groups, the New York City Bar Association, and even the New York State Coalition Against Domestic Violence.
VIDEO: Tara Rosenblum interviews judges Kathie Davidson, Susan Capeci and Lewis J. Lubell.

The latter group recently warned the plan is costly and "will have dangerous unintended consequences and will not increase victims safety." Their fear is victims would have a false sense of security, because many perpetrators charged with felonies accept misdemeanor plea deals and therefore wouldn't even make it on the registry.
Zerello disagrees and claims she's on a lifesaving mission. "I almost feel sometimes it's like a higher power that has guided me through this process." Zerello says her dark past is now in the light and she's hoping she can help other people avoid suffering in silence.