'No Way Out' Preview: A Turn To Tara investigation into domestic violence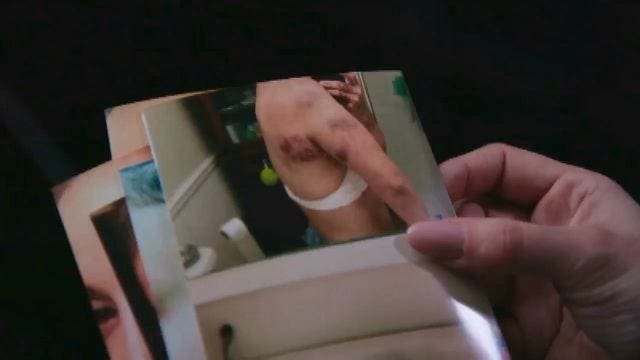 Domestic violence victims often live in the shadows and suffer in silence.
There is a tremendous amount of regret and shame that are commonly attached to the crime so it's not an easy task to earn the trust of victims, let alone ask them to share their nightmare stories in such a public fashion.
In 'No Way Out,' a month's long Turn To Tara investigation, Tara Rosenblum takes an in-depth look into domestic violence laws on the books in New York and speaks to victims who feel these laws create more problems than solutions.
Video: Extended interviews with domestic violence victims:
One victim, Angela Rivera, tells Tara Rosenblum the heart-wrenching story of how she went into hiding to protect her three children from her ex-husband. She says she prayed the courts would help her but within six months he was awarded unsupervised visitation of those kids.
Map of reported incidents - not including countywide statistics.  Click on icon for details.
Rivera, along with the help of the Center for Safety and Change, is now pushing for a series of bills proposed by Sen. David Carlucci (D) that would tighten New York state's domestic violence laws and spell out the crimes that all judges should factor in when determining child custody. Rivera says many of the laws were written a long time ago by men at a time when women couldn't even vote.
While she isn't permitted to give her own opinions about any of the legislation, Kathie Davidson, the administrative judge for the Ninth Judicial District, agreed to speak with News 12 about the broader topic of determining custody in domestic violence situations. "What's more important when making these decisions? A parents right to visitation or a child's well-being?"
VIDEO: Tara Rosenblum interviews judges Kathie Davidson, Susan Capeci and Lewis J. Lubell.
In Part One of 'No Way Out,' Rosenblum puts a human face on statistics that show a woman is assaulted by an intimate partner every nine seconds in the United States.