Newburgh officer honored for role in catching murder suspects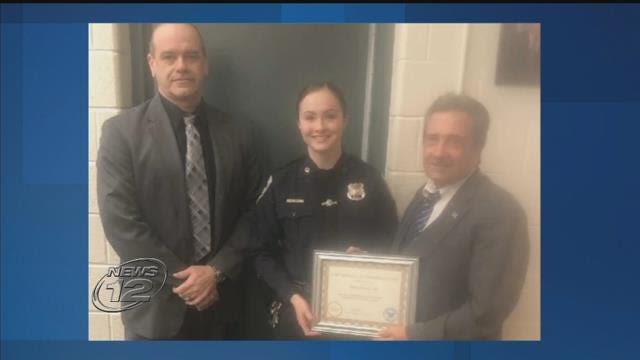 A Newburgh police officer is being recognized for chasing down four murder suspects.
Officer Hannah Lake was presented a commendation this week for her role in catching the four men.
Police say someone in a SUV shot a victim last month and then fled.
Lake was able to identify the vehicle from surveillance footage, which prompted a traffic stop.
Police say a chase then ensued until the SUV crashed.
Four men from the Poughkeepsie area were taken into custody.