Mt. Vernon offers remediation plan for dilapidated Memorial Field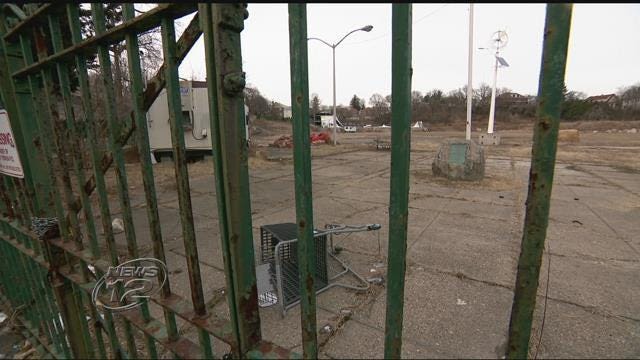 Westchester County is now one step closer to renovating Memorial Field, but tons of dirt dumped on the property still stand in its way.
This field has been closed for a decade due to mismanagement and political fighting among Mount Vernon leaders.
Westchester County Legislator Lyndon Williams says he's been fighting to finally renovate Memorial Field, but that political fighting among Mount Vernon leaders has paralyzed the project for over a year.
The county took over the project to rebuild the sports complex in December, and there is an estimated $12 million in state and county aid set aside to finally complete the project.
The Department of Environmental Conservation ordered the city to deliver a remediation plan to test and remove piles of dirt dumped on the property. It's still not clear who put the construction debris there in the first place.
The county estimates removing the dirt will cost $2 million.
City officials missed their first and second deadlines this year to offer a remediation plan. They turned in their plan Friday at 4 p.m.
It's not yet known what the plan is or what it will cost. County officials are reviewing it.
The DEC will have to give it's stamp of approval before the remediation plan can finally begin.