Monsey building goes up in flames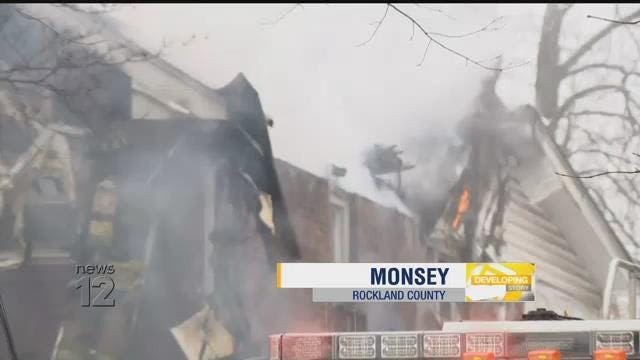 A building in Monsey that sources say is owned by a prominent member of a Jewish religious radical group was heavily damaged by fire Wednesday.

Officials say they got a call just after 10 a.m. about a fire on Old Nyack Turnpike.

According to multiple records online, the property is listed as a yeshiva or a congregation. Housing authorities say it's zoned only to be a two-family building.
Those who live inside tell News 12 the home provides rooming for a number of yeshiva students.

Simon Singer was sleeping inside the home when the fire broke out. He was rescued by three Orange & Rockland technicians.
They first spotted the smoky fire and saw three of the home's residents outside.
After they were told no one else was inside, the techs still rushed in to find Singer asleep inside the burning building.

O&R crews say Singer was asleep in a makeshift bed in what appeared to the living room.

Officials say the Rockland Bureau of Criminal Investigation and the county's Health Department are now investigating the fire.
Officials say several people smelled smoke and were able to safely get out of the house. One firefighter suffered from exhaustion but refused medical treatment.