Lights, camera, explosion: TV crew films 'FBI' scene in Nanuet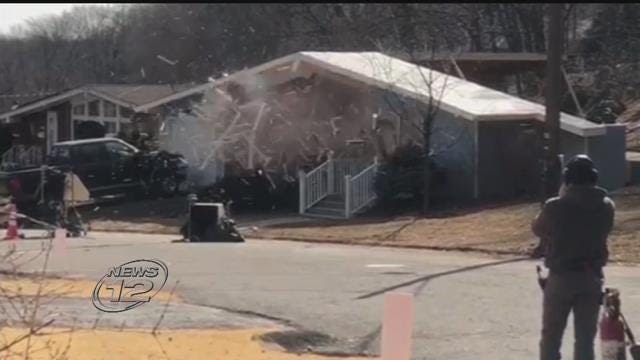 A loud explosion could be heard in one Rockland neighborhood Tuesday, but thankfully it was just a bit of Hollywood magic.
Film crews filmed a house explosion scene along Lexow Avenue in Nanuet for the CBS show "FBI."
Police were standing by to make sure everyone stayed safe during the demolition.

Crews built the house in just a matter of weeks on a piece of vacant property – and in a matter of seconds, it was gone.
Residents say they are looking forward to watching it on TV, knowing it all went down in their quiet neighborhood.