Judge making progress, Stanton plays right field as the Yanks put Calhoun on the injured list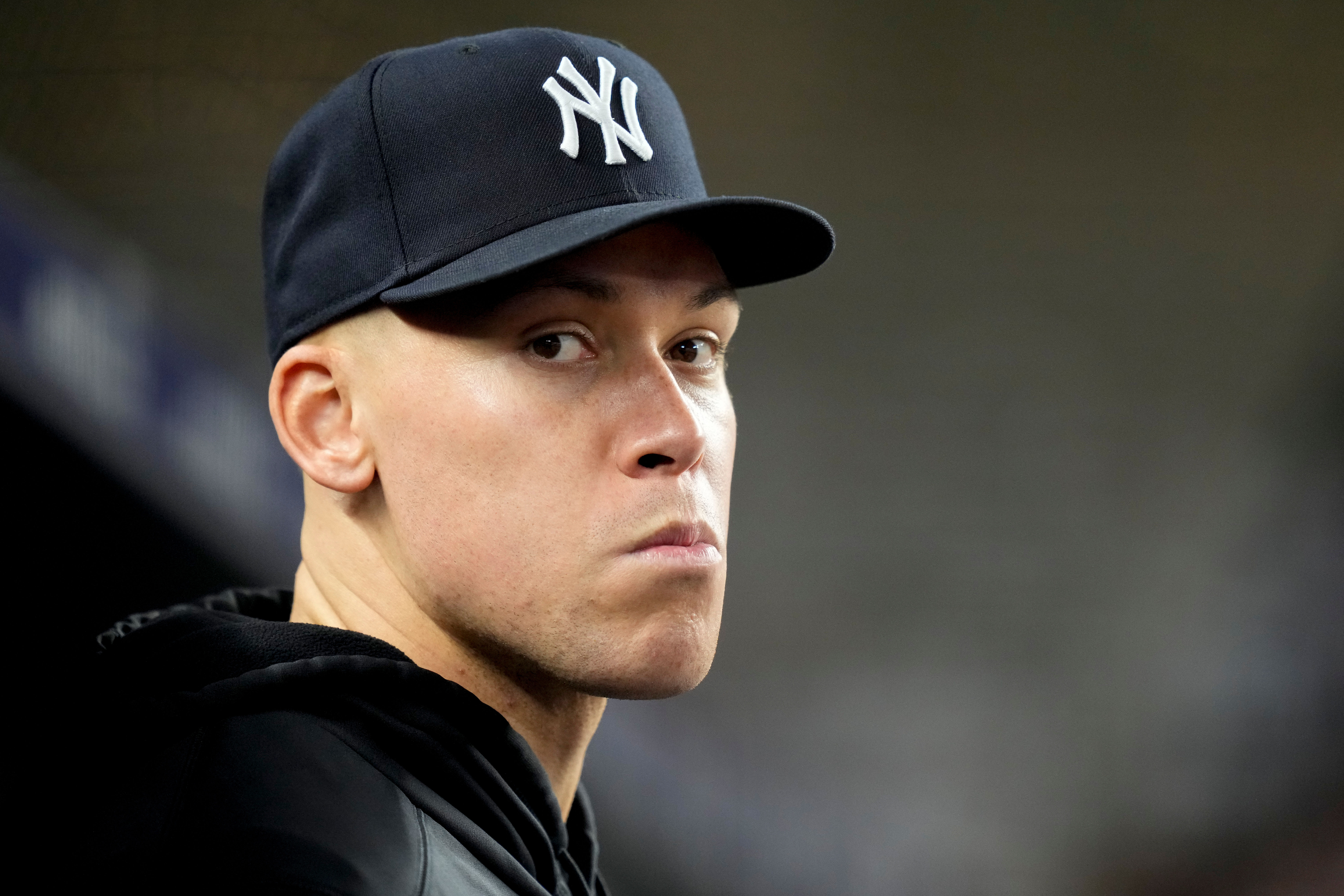 Aaron Judge is getting closer to resuming baseball activities, and Giancarlo Stanton is moving back into the outfield on occasion for the New York Yankees.
On the same day Willie Calhoun became the latest Yankees outfielder to land on the injured list, the slumping Stanton played the field Thursday night for the first time since returning June 1 from a strained left hamstring.
Judge did rehab work in the pool Wednesday and could possibly begin throwing and light hitting by the end of this week, manager Aaron Boone said. The reigning AL MVP has been sidelined since June 4 with a sprained and bruised right big toe. There is still no timeframe for his return.
"He's able to do more balancing, strength things. Things he wasn't really able to do at all four or five days ago, he's starting to get to those points," Boone said. "I do feel like, again, he's turned the corner with the last PRP shot. Still going slowly, but I feel like real progress."
Judge set an American League record with 62 home runs last year. He is hitting .291 with 19 homers and 40 RBIs this season, and the Yankees were 10-14 with Judge on the injured list and 31-19 with him available.
New York placed Calhoun on the 10-day injured list with a left quadriceps strain and recalled utilityman Oswaldo Cabrera from Triple-A Scranton/Wilkes-Barre.
Calhoun got hurt running out a grounder late in Wednesday night's win over the Seattle Mariners. He told reporters he felt something pop in his leg and he was very sore Thursday. He expected to receive a platelet-rich plasma injection and was awaiting MRI results.
Boone said he didn't know how long Calhoun will be out. He is batting .239 with five homers, 16 RBIs and a .712 OPS in 44 games during his first season with the Yankees.
Calhoun has made 26 starts at designated hitter and 10 in the outfield. Judge, Stanton, Harrison Bader and fill-in Greg Allen are among the New York outfielders to spend significant time on the injured list this year.
Stanton sat out Wednesday night but was in right field batting cleanup Thursday against Seattle, his sixth game on defense this season and first since April 12. Most of his starts have come at designated hitter, but Boone envisions playing Stanton in the outfield every now and then moving forward.
"We'll see. I mean, hopefully it remains in play throughout the year," Boone said. "It's kind of something that we'll tackle week by week and day by day, and kind of the conversations with him, where he's at."
Stanton was on the IL from April 16 to June 1, missing 43 games. Since returning from his hamstring injury, the slugger was 5 for 45 (.111) with 17 strikeouts.
"If he goes out and bangs tonight, I know you guys are going to be writing, oh, he's back in the field! I don't think it's that simple," Boone said. "I think if he DH'd every game the rest of the way, he's going to hit.
"Look, I think there's a little something to it. Again, I feel like it helps him athletically. I feel like it helps him from an injury standpoint. Probably slightly from an engagement standpoint, being more in the game and playing two parts of the game. But I think whether he plays a couple days a week in the outfield or DHs the rest of the way, I'm confident he's going to get through it and start really hitting at some point. So, I think it helps a little bit, probably not as much as some of the coincidental stuff that's happened over the years."
NOTES: RHP Ian Hamilton (right groin strain) is scheduled to get at least four outs Saturday in another minor league rehab outing and then could rejoin the Yankees on their road trip next week. The reliever has been on the injured list since May 17.