Jets begin focusing on next season after late collapse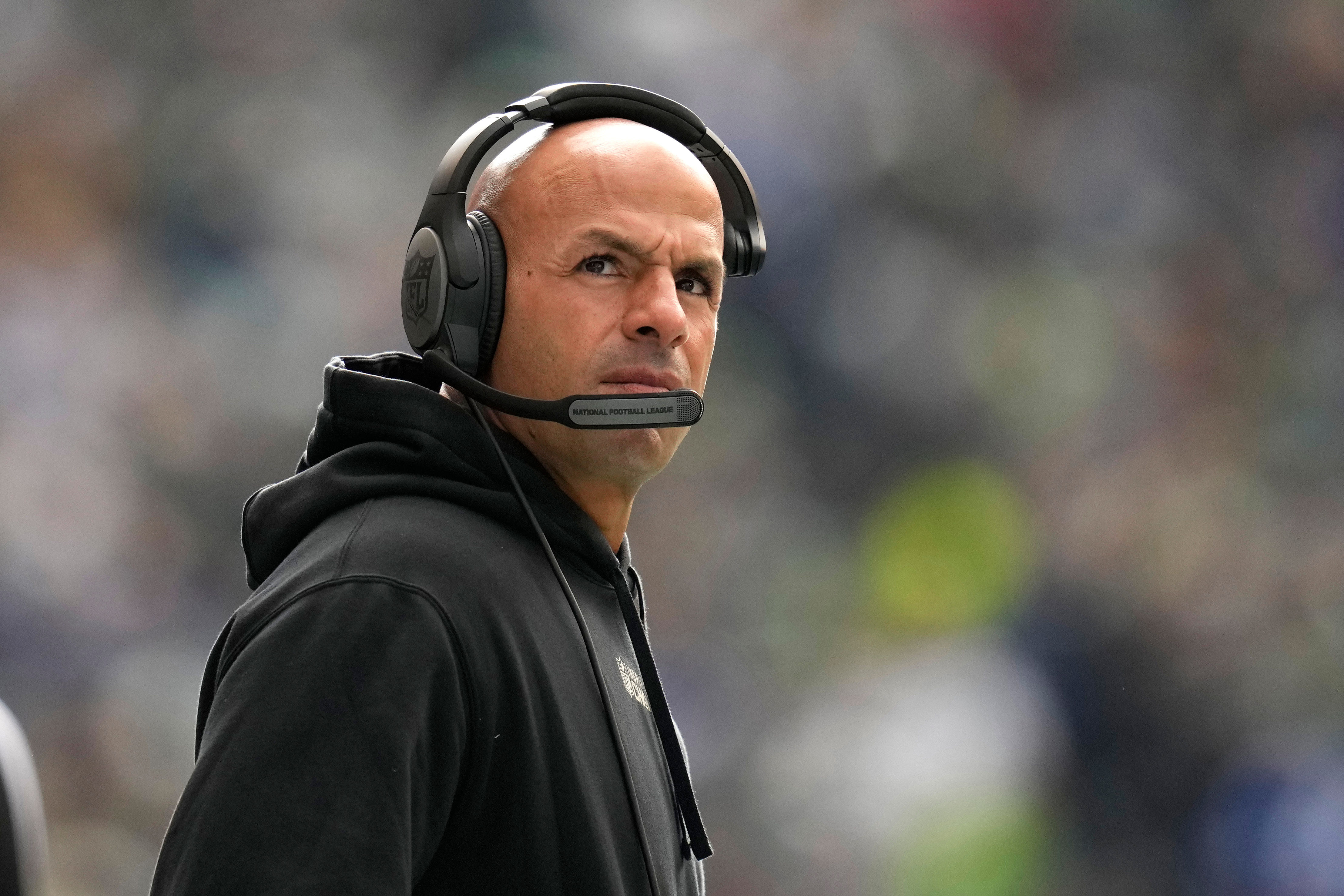 Everything looked so promising for the New York Jets just five weeks ago.
They were 7-4 and re-energized after a rout of the Chicago Bears with Mike White stepping in for a benched Zach Wilson, and the playoffs well within their grasp.
Five straight losses later, the Jets are a shell of that surprising squad.
"It's tough, it's disappointing — all those synonyms that you can add to it," linebacker C.J. Mosley said.
The NFL's longest active postseason drought that appeared sure to end has now hit a franchise-record 12 straight years, the quarterback situation is as uncertain as ever and the seat under Robert Saleh and his coaching staff is warming.
New York's listless 23-6 loss at Seattle on Sunday eliminated the Jets from playoff contention, drawing the focus to what should be an interesting offseason as they start planning for next season.
"We worked really hard this year, put ourselves in a good situation coming into the second half of the season," Mosley said. "And for whatever reason, it just wasn't our time this year."
Little was expected of the Jets this season outside the facility, especially with New York coming off a combined 6-27 record the past two years. This season was also going to be all about the continued development and growth of Wilson.
But the Jets pulled off some early wins and despite Wilson's struggles, played themselves into playoff contention. Saleh and his players believed they could pull it off, even after Wilson was benched and White took over at quarterback.
This final stretch proved too much to overcome, though. Bad quarterback play, injuries and inconsistency on the offensive line and a lack of big plays — just four touchdowns in the past five games — were all culprits. Even the defense, which ranks in the league's top five overall, had slipups in big spots.
"It stings," Saleh said. "It stings in this building. A lot of guys are hurting, a lot of players are hurting."
But Saleh, ever the optimist, pointed out how young players such as wide receiver Garrett Wilson, running back Breece Hall, offensive lineman Alijah Vera-Tucker, cornerback Sauce Gardner and the defense as a whole have become foundation pieces for the franchise moving forward.
"It hurts now and everything's cloudy for everybody, which I understand," Saleh said. "But when the season's over and we can take a deep breath and we can reflect, I think there's a lot to be excited about with this organization."
WHAT'S WORKING
The cornerback duo of Gardner and D.J. Reed. The two have been outstanding all season and their performance against the Seahawks was just the latest example. Seattle's top two receivers were rendered non-factors, with D.K. Metcalf finishing with just one catch for 3 yards and Tyler Lockett having two receptions for 15 yards.
WHAT NEEDS HELP
Well, plenty, but the offense as a whole — starting with the quarterback spot and offensive coordinator. Mike LaFleur has had to deal with a lot of shuffling in his second season with White, Wilson and Joe Flacco, along with a banged-up offensive line. But the Jets never seemed to find consistency with their offensive identity, and LaFleur is taking a lot of the criticism.
STOCK UP
TE Tyler Conklin. He had his best game in several weeks, finishing with six catches for 80 yards, including a 30-yard gain on third down in the third quarter. Conklin, second on the team with 56 receptions, could be a key piece of the passing game next season.
STOCK DOWN
White. He clearly isn't 100% and that was to be expected from a player still healing from broken ribs that sidelined him for two games. But in the biggest game of the season — and his career — White was ineffective. He's 81 of 147 — 55% completion rate — for 877 yards and no TDs with four INTs in his past three starts, all losses.
INJURIES
Saleh said White was sore, but should be ready to play in the season finale at Miami on Sunday. ... S Lamarcus Joyner aggravated a hip injury and will be out. ... G Nate Herbig could return after sitting out at Seattle with an ankle injury.
KEY NUMBER
1,014 — Garrett Wilson became the Jets' first 1,000-yard receiver since Brandon Marshall and Eric Decker accomplished the feat in 2015. Wilson, the No. 10 overall pick, has the franchise rookie records for yards receiving and receptions (74).
NEXT STEPS
Saleh acknowledged the frustration of the Jets' poor finish after starting 7-4. "We got a taste of it," Saleh said. But the losses to Jacksonville and Seattle the past two weeks left the Jets with what he called "a sour taste."
"I'm just really disappointed with the way we've gone about our business the last two weeks," Saleh said.
He reiterated, though, that the team's future is bright — but also acknowledged figuring out the quarterback situation — "the head of the snake," Saleh called it — is key over the next few months.