Hilarious pregnancy announcement video goes viral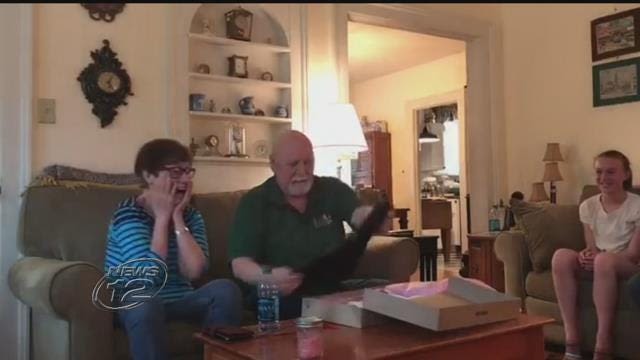 Video of a Cornwall grandmother's hilarious reaction to a pregnancy announcement has gone viral.
A family from Cornwall posted the video over the Easter weekend.
Two brothers surprised their parents with news their wives are expecting with a due dates one day apart in November.
The grandmother's reaction is priceless. The babies will be the seventh and eighth grandchildren in the family!